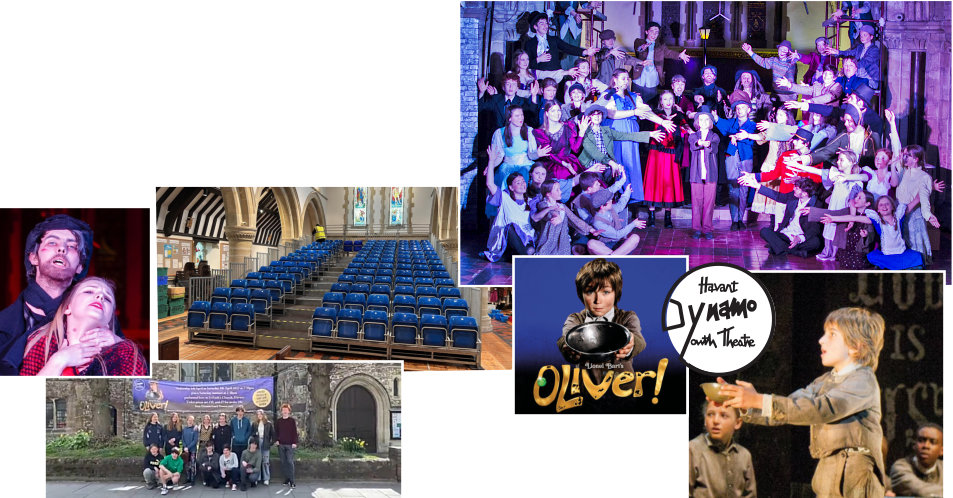 But in true Dynamo fashion, the young actors produced five extremely well received performances, with many members of the audience commenting on the sheer joy on the cast's faces as they were at last, able to do their thing!
Following the hugely disappointing last minute cancellation of Dynamo Youth Theatre's production of 'Oliver!' in early January, due to a Covid outbreak, the talented young Company were finally able to perform in the alternative venue of St. Faith's church.
DYT are indebted to the huge generosity of Canon Tom Kennar and all the St Faith's Community, for allowing us to use the church, in what has been a very difficult couple of years for the Company.
Not surprisingly, the transition from the wide stage area of the Pallant Centre to the much more confined space at St. Faith's church was not without its challenges. Most of the scenes had to be repositioned by the cast, while much of the original scenery had to be significantly modified.