The life story of Cllr Ken Smith
Episode One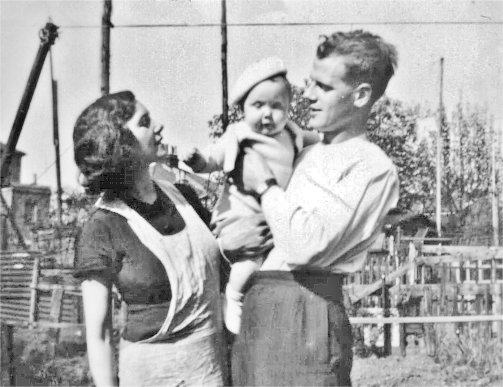 The War and Uncle Charles I have no memory of where I was born (although I know it was in Croydon, south London, on June 7, 1940). World War II was raging and although I was unaware of it, I was about to be orphaned, which explains why I also have no recollections of my parents except from the few photos that survive.
I know very little at all about my father's family. On my mother's side, however, I know a lot more. My maternal grandfather was a printer in Fleet Street; his name – Charles Baxter Smith. He married an Elizabeth Key-Herbert and between them they had eight children. Two Sons and six daughters
Their eldest son was Reginald Charles Thomas Baxter Smith. Born May 7, 1900, he was known as 'Reggie' to his siblings but to me he was to become my all-important Uncle Charles; but more of that later.
My grandparents' second son was called Maurice. He married Joan and had three children. Maurice joined the Army and served in Burma during WWII. He was taken prisoner by the Japanese and suffered poor health for the remainder of his life. He died in 1965.
Their first daughter was called May. She married Maurice Brett and lived in the family home of 47 Thornlaw Road, West Norwood, South London until 1965. They had two children, Timothy and Zena. Zena married an American serviceman and moved with him to America. They had two daughters, Sue and Sally. Eventually May went to live with Zena's family in North Carolina where she died in 1996. Following granddaughter Sue's marriage to Charlie, a Sergeant Major in the US Army, she moved to Sparta in the Blue Ridge Mountains, whilst granddaughter Sally married Tony who served in the US Airforce. Sally and Tony moved to California where he became a Lt Colonel before he retired..
Their youngest daughter was my mother, Ivy Patricia Smith. She married my dad, Leslie Williams, in 1937 and they subsequently had Alan, my older brother, my younger brother Ronnie and me.
My mother, who was always known as 'Pat' by the family, died suddenly one Sunday morning following complications during the birth of my younger brother, Ronnie; that was in March 1942. Worse was to follow. Shortly after her death my father died from obscure causes but I've little doubt that the blow of losing his wife must have played a part.
We three boys were dispatched to an orphanage in Tring where Ronnie promptly succumbed to an epidemic which struck the institution and he died; he was buried alongside Mum and Dad in South Croydon Cemetery.
I was rescued by my Uncle Charles who became my Guardian. I spent my formative years in a peripatetic existence, moving from one hotel or public house to another, dining in restaurants and attending various schools. I had no choice in the matter. It was Uncle Charles' calling.
Uncle Charles was a very superior kind of pub landlord. A caricature I have of him places him firmly in the upper echelons of his profession, more a member of the establishment than your average pub licensee – an image endorsed by the fact that before the War he was a manager in both the Dorchester and Mayfair hotels in London. Anyway, it was thanks to him that I matured pretty quickly, but also that I left school without a single qualification.
It was also because of Uncle Charles that my adopted surname is 'Smith' (my mother's maiden name) and not 'Williams', my father's family name.
In all I went to many schools. The first was St Mary's Convent school which I regularly ran away from because I didn't like the nuns! Next I was sent to Mount Radford, a private school, but then Uncle Charles had to remove me in 1952 for pecuniary reasons – he ran short of money! I then went to many schools and ended up at Albury Manor, at Merstham, near Redhill, and I ended up in what was called the grammar stream. Whatever educational talent I had was never to be tested because once more Charles was posted to a new establishment and I left school in 1955 for the last time without, as I've already said, a single qualification to my name.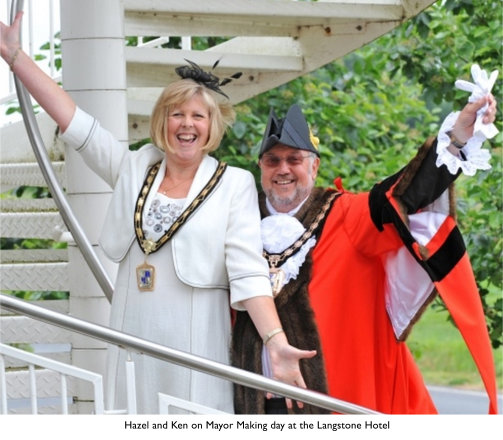 The years I spent with Uncle Charles living in all those pubs and hotels – including from 1959 to 1962 the famous Star & Garter Hotel at Richmond – at least gave me an ambition to do well. Charles was what you could call a colourful character, almost cosmopolitan. Whilst living with him I'd look around me and think: "I've got to make something of my life because I want to go on living like this", I need to be successful'. Yes, I decided, I had really fallen on my feet when I was effectively adopted by Uncle Charles.
At some stage I found I had an 'Aunt Barbara'. She was Charles' partner at a time when he was put in charge of the Bell Hotel, Norwich in 1943. The next year he was asked to go to Exeter to run the London Inn. It was still war-time and Exeter was an important target for the Luftwaffe (the London Inn was virtually an island surrounded by bombed-out buildings). For that reason it was decided that I should be 'evacuated' with Barbara to Ross-on-Wye in Herefordshire, where she'd been appointed manager of the very nice Royal Hotel. For a while she was like a mum to me. She had no children of her own and I don't think she'd ever been married.
When the War was nearly over it was considered safe enough for me to re-join Uncle Charles in Exeter.
After the War, in 1947, Charles married another lady called Kay (Kathleen). Ultimately, Charles ended up running various London businesses until he retired to the family home at 47 Thornlaw Road in 1965. He died in 1987, Kathleen in 1992.
I remember watching the steam trains pull into Exeter Central, especially the exciting 'Battle of Britain' class locos.
Despite moving home so frequently I managed to make friends here and there. They included Christopher whose parents owned a greengrocer's in Cowick Street. I was to meet Chris again years later when we lived at the Lakers Hotel in Redhill (1954-56).
Another friend, Richard, lived in a lovely house near the top of Heavitree Hill on the outskirts of Exeter. I spent many a happy hour with his family in their garden, going for rides in his mum's Morris 8 convertible and attending Sunday school with him.
There was no question of taking holidays with a pub landlord as a guardian, but I do remember once going with some aunts to a caravan in Cornwall. I also remember sunny days spent at Dawlish Warren with my cousins Yvonne, Michael and Archie (Kay's family), travelling there by steam train or in their dad's Ford V8 Pilot.
I was always keen on aircraft and one of my hobbies when I was a boy was making model aeroplanes. Cycling was another pastime I enjoyed, especially long-distance rides. When we were living at the Lakers Hotel in Redhill I joined the Air Training Corps – 135 Squadron – and in 1955 I was named the Squadron's best all round Cadet of the year. I was also quite keen on sports and once was Surrey's junior table-tennis champion. I was still keen on cycling and, with my friends Roy and Alan from Redhill, would regularly cycle to Biggin Hill and back to watch the aircraft - Gloster Meteors and Hawker Hunters in those days.
I also had some good friends in Deal, Kent where for a time (1956-59) Uncle Charles ran the Black Horse Hotel.
And so, with the encouragement of my ATC officers, I applied to join the Royal Air Force. In those days this meant going up to the RAF HQ in Adastra House in London. It also meant sitting a stiff entrance exam. To my amazement I passed and was accepted. It was a turning point in my life.
to be continued…