The life story of Cllr Ken Smith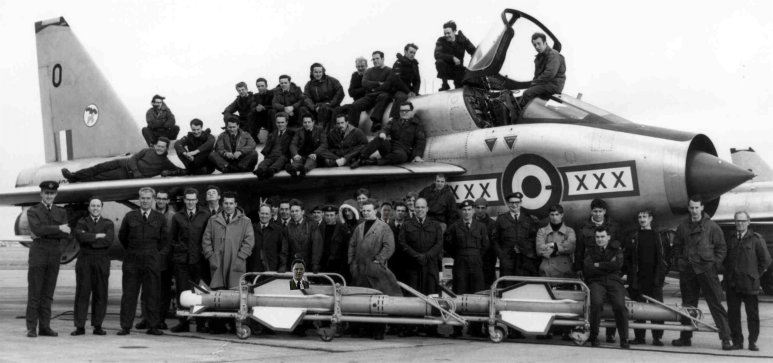 Episode Two
The RAF Years
My basic reason for wanting to join the Royal Air Force was my fascination with aircraft. Naturally my dream was to become a pilot but the medical was very strict and my eyesight let me down (eventually I did gain a pilot's license, but more of that later). So I opted to train as an Air Force engineer, a decision that ultimately shaped much of my life.
Having taken and passed the entry exam, I was told to report to RAF Halton, the RAF's number one school of Engineering
RAF Halton had three intakes, or entries, each year. Mine was the 87th Entry and that number determined one's seniority within the system. It was a tough three years, the discipline and the training being of the highest standard. If a man failed any one of the interim exams he was back coursed to the entry behind to retake the exam. If he failed again he would be dismissed from Halton. A tough regime but that's how it was.
I graduated in 1960 and emerged as a fully qualified aircraft engineer. The 'Brats', as we were known as, benefited from accelerated promotion. In my case, aged twenty, I found myself in charge of men who'd been in the RAF for twenty years! Ultimately I served in the RAF for thirteen years – I'd signed on for twelve, but was only seventeen at the time and they only started counting Service years when you were eighteen!
My first posting was to RAF Wattisham which was the home of the famous Black Arrows display team, the predecessors of the Red Arrows. This was Treble One Squadron, equipped the all black Mark 6 Hawker Hunters. However, we were to become the second squadron in the RAF to receive the English Electric Lightning 1a so I was sent on an engineering course to learn about these incredible aircraft.
In 1962 it was decided that in times of high tension our V Bombers would be dispersed to suitable airfields all over the country. Wattisham was chosen a a dispersal field for the Avro Vulcan and that meant that we had to have a Vulcan "expert" available to take charge of any Vulcans that might arrive. This was made top urgent by the Cuba missile crisis followed by the assassination of JFK. I was chosen as the Wattisham "expert" and was dispatched to RAF Waddington, home of the new Vulcan B2. I really liked the Vulcan and to everyone's surprise, including mine, I came top of the course! Fortunately, the crisis fizzled out and my skills on the Vulcan were never called upon.
During my time at RAF Wattisham we enjoyed many detachments to Germany, Malta and Cyprus but in 1964 I was posted to RAF Changi, Singapore, assigned to 48 Squadron. This was the time of "the Indonesian Confrontation" and 48 Squadron was tasked with supporting our troops throughout Malaysia and Borneo.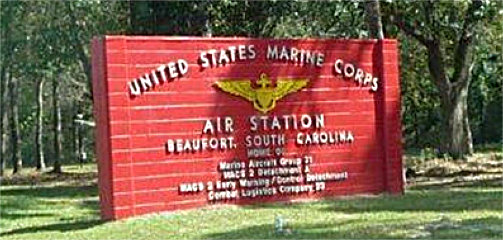 With the Indonesian confrontation at its peak there was real concern that Indonesian infiltrators would sneak ashore at night. Changi airfield was vulnerable to this type of attack. Armed patrols along the beaches at night were ordered. We organized six man teams to patrol the beaches, armed and ready. I have lasting memories of being in command of such a team and subjected to all the night time jungle noises. I thought the jungle was more frightening than the Indonesians!
I returned to the UK in February 1966, posted back to RAF Wattisham where I joined No.29 Squadron which was just converting from the Gloster Javelin to the Mark 3 Lightning.
By then I had become an Senior Non Commissioned Officer (SNCO) and my final job in the RAF was to take charge of 29 Squadron's first line, where all the flying took place. The SNCO in charge, at minimum an experienced Sergeant, was ultimately responsible for the efficient running of the flight line ensuring that aircraft and crews were available and that all the documentation was correct. Heaven help the line boss if the system did not function smoothly and effectively.
My duties included debriefing the aircrew after each flight to ensure that the 2nd line teams were fully informed as to any defects. I loved it but it was a very responsible job and you had to be on your toes. Due to the pressure and intensity of this role, most people only lasted a year but it suited my temperament and I did it for my last three years in the RAF. I enjoyed my time with 29 Squadron but, by then, it was 1970 and my time in the Service was over.
A Civilian Again
Even before I stepped out of uniform I had found myself a job with a company called Fairey Aviation. Fairey was famous for building several remarkable aircraft including the Fairey Delta 2 which, for a time, held the world speed record. However, those glory days were over when I joined the company in 1970. By then they manufactured sophisticated hydraulic flight control systems.
I was one of four field engineers. Each engineer specialised on one specific aircraft type and I was responsible for the Jaguar. It was a very good first job in civvy street. I had a company car as I had to travel frequently back and forth between Fairey's base at Heathrow and the British Aerospace facility at Warton. I also went regularly to Toulouse and Istres in the south of France for the Jaguar flight testing.
In 1972 I was called by the Chief Designer and advised that the AV-8A Harriers operated by the US Marines in Beaufort, South Carolina were having serious control problems. A specialist was required to fly to Beaufort ASAP but our Harrier specialist was unavailable so would I be prepared to go in his place? I thought long and hard for about ten seconds then said YES! In no time at all I was on my way to my first visit to America.
I was met at Beaufort (they pronounced it 'Bewfort') by the McDonnell Douglas rep who took me to an hotel and told me to rest up, he would call for me the next morning at 0700. His parting comment was that you cannot live and work in the USA without a car and suggested I call Hertz and have them deliver me one. Well, my company car in the UK was a 1.1 litre Ford Escort. Imagine my surprise and delight when I discovered my new wheels were a brand new Ford Gran Torino (remember the TV cop duo Starsky & Hutch?) with a 5 litre V8 engine. Wow!
The job entailed the Marine engineers removing the flight control units from every aircraft and setting them up in their hydraulic systems workshop. I stripped the units down and rebuilt them using the new components. Each unit had to undergo a detailed and comprehensive test routine to ensure that all was OK. This took about a day for each aircraft. I have to say I had a few nervous moments as the first modified Harrier roared into the air!
I spent a month in South Carolina and enjoyed every minute. Shortly after my return to the UK I received a job offer from the Aircraft division of PALL Europe which I accepted because it had become clear that Fairey Aviation was in decline. Once again I was making a move that would drastically alter my life but I had no idea then just how radical this change would turn out to be.
to be continued…