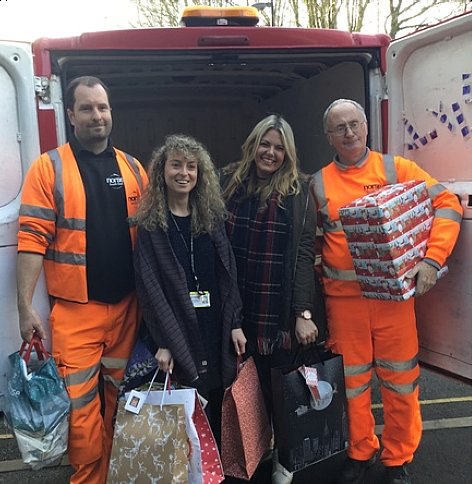 Postcode Publications were pleased to donate towards the fourth annual present drive organised by Havant Borough Council (HBC) staff where seventy presents were given to children supported by Southern Domestic Abuse Service (SDAS) who provide services to people who have experiencing domestic abuse.
A Christmas tree was decorated with labels which described the age and gender of a child. Each label was replaced with an appropriate present based on the description, and placed underneath the tree by members of staff and councillors.
The presents of all shapes and sizes were collected by HBC's operational partners, Norse South East, and delivered to SDAS ensuring they reached the children in time for Christmas.