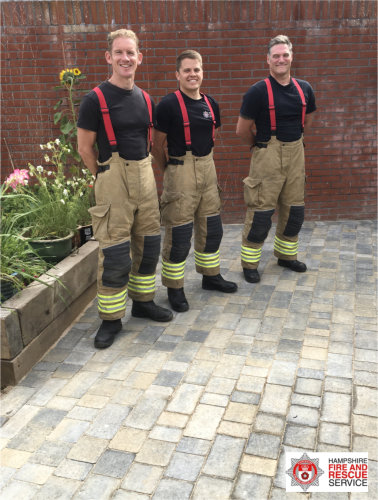 Postcode Publications is supporting a community project to create a Wellness Garden at Havant Fire Station for the Hampshire Fire and Rescue Service.
The Garden includes the patio area for small events during fire crews down time while waiting to go into action when duty calls. There will also be a loggia and seating for crews to relax there, particularly following arduous fire and rescue tasks that deserve time for calm reflection.
There will also be a new bench being made by HAMESH Men's Shed to commemorate crew member Gary Buchanan who recently passed away following serious illness. Seasoned Cherry wood for the bench was donated by Inksters timber yard in Bedhampton,
Critchley Architecture and Design kindly freely offered their services to design the Garden. Seasonal planting will be planned to suit their recommendations.