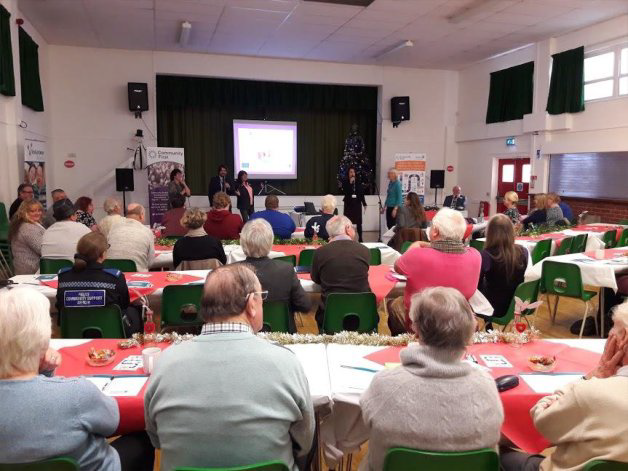 In December over sixty people saw the official launch of the new Positive Pathways Big Lottery Funded project at the Leigh Park Community Centre.
Community First were successful in receiving the grant for the project that works with Havant Borough residents who need a little bit of help to volunteer in their community, to increase participation in volunteering especially for those who are long-term unemployed, or who want to reconnect with their community but do not have the confidence to do it alone.
Janet Duggan, Volunteer Service Manager at Community First comments "it was fantastic to see so many people from across our community who came to find out about the impact Positive Pathways is already having on people's lives. As well as hearing from service users we had presentations from the DWP Havant Job Centre and SE Hants Better Local Care. We also had entertainment from the Artscape Ukulele Band, Space Rats who played a selection of Christmas songs at the end of the launch".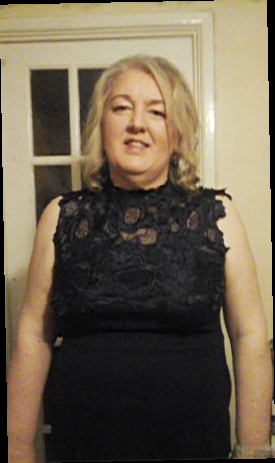 Geraldine Swain spoke about her journey from being out of work, volunteering in the community and getting into paid employment. Geraldine said "through Community First I had the opportunity to volunteer which changed my life as I was struggling with depression and anxiety.
I passionately feel that group volunteering helped me to move forward and reach goals and improved my confidence and self-esteem. The tools and skills I learnt are now enabling me to support other people back into work. I wish the very best to the new Positive Pathways Team and hope their journey is as successful as mine has been"
For more information about the project email: positivepathways@cfirst.org.uk or call 0300 500 8085. Information about Community First's Volunteering Service can be found at www.cfirst.org.uk or to find a local volunteering opportunity checkout www.volunteerwessex.org where you will find lots of interesting roles based in local charities and community groups.