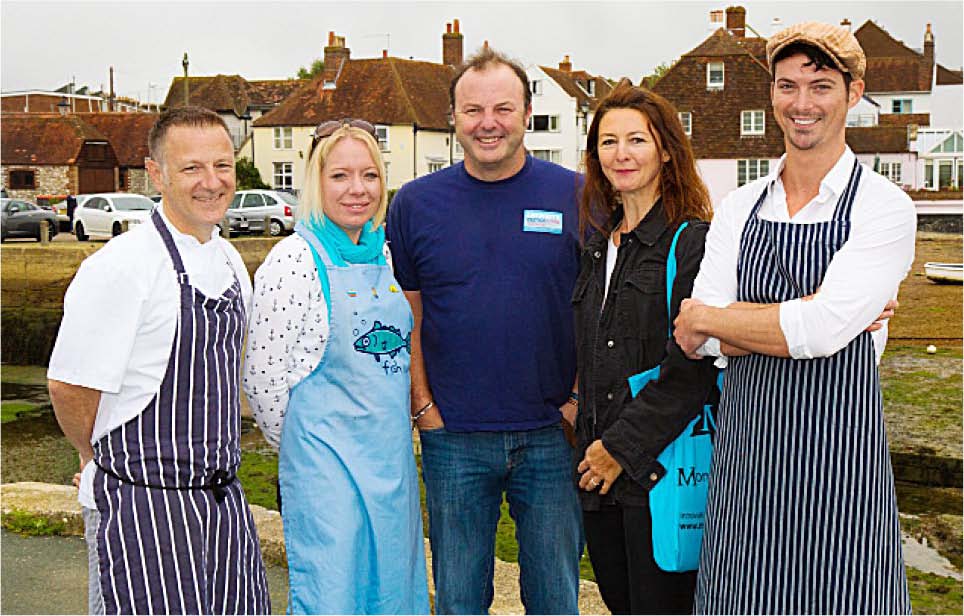 Since its foundation in 2014 the Emsworth British Food Fortnight has not only won National Awards but has become one of the most successful Food events of its type in the UK celebrating local food, local people and Emsworth itself.
Emsworth will once again be participating in British Food Fortnight, which this year runs from 23rd September to 8th October. The brainchild of Love British Food, British Food Fortnight is a wonderful opportunity for Emsworth to showcase its food heritage but more than that it's about the community coming together to celebrate itself through food. Three words sum up what this fortnight is all about: Community Education Celebration
There is an amazing programme of events and activities over the fortnight from local producer Markets to Apple Pressing Day, from a Community Seafood Lunch on the Quay to a Beer and Cider Festival and so, so much more. Emsworth businesses will be pushing the boat out this year too with tastings, demonstrations and special offers. Once again Emsworth is working with local Primary Schools, Colleges of Further Education and supporting the local Beacon Food Bank.
Not just another Food Festival, this is a real celebration embracing community and education and celebrating Emsworth and the local region through its people and its food. In essence we're laying the table, and are adding new dishes all the time, all you have to do is pull up a chair and enjoy the feast!"
Alistair Gibson, Organising Committee EBFF17 said, "At Montezuma, we are really excited to be supporting the Emsworth British Food Fortnight this year. Producing all of our chocolate just a few miles away, the fortnight is a fantastic forum for us to get as many people to try Montezuma's Chocolate as possible and showcase our products to such an interested audience. The Fortnight provides so many opportunities to discover and enjoy local food so I will also be attending many events for my own enjoyment!"
Helen Pattinson, Co-founder & Director, Montezuma's Chocolates
"The Brookfield Hotel is proud to be a sponsor of this year's Emsworth British Food Fortnight. We are so excited to share in the passion that Emsworth has in promoting our community, to live and work in. This is a real celebration of all the very best of seasonal and local produce as well as all that is great about Emsworth" said Amanda Thomas, General Manager, The Brookfield Hotel.
For more information on the British Food Fortnight in Emsworth visit www.Emsworth.org.uk