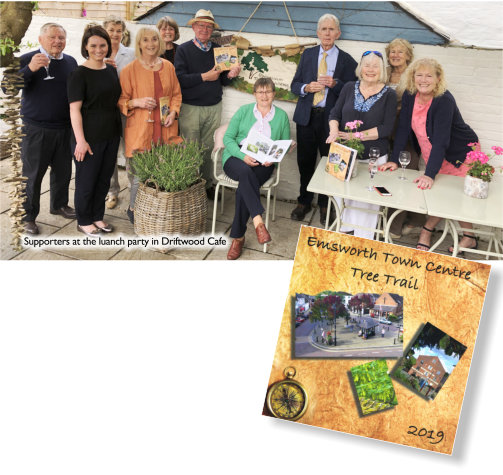 The first Emsworth Tree Trail was launched in 2008 and it was rather flimsy paper affair that sold for £1; however, the content was well researched and since then we have produced other small scale editions using the 2008 book as a guide.
Volunteers have now produced a new Emsworth Town Centre Tree Trail. Murielle and Frederic Kempf set about the task. Frederic took wonderful photographs which grace the book. He was supported by Eva Mikuska, Malinda Griffin, Yvonne Copeland and Ann Jolly.
Copies of the book are now available for sale from outlets around Emsworth. Individual Tree Wardens put money into the project, but the majority of the financial backing came from Emsworth sponsors.
Profits from sales will go towards a tree planting programme during the winter.
The book was written with children in mind and has been offered to our local schools for field trips and outside activities. More from brendan.gibbgray@talktalk.net or ycopewaitrose.com