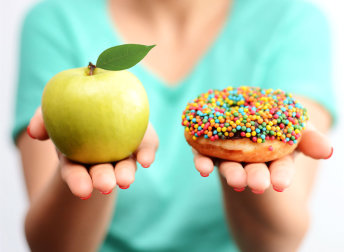 Almost half of people with diabetes see a healthcare professional for twenty minutes or less a year on average despite it affecting them on a daily basis, according to national survey.
The research was carried out by Diabetes Professional Care (DPC) in partnership with Diabetes Research & Wellness Foundation (DRWF) and launched at DPC2019.
The results found that 47 per cent of respondents saw their healthcare professional for a maximum of 20 minutes, while 29 per cent said they had 20 to 30 minutes of time with a professional and 24 per cent had more than 30 minutes with their doctor or nurse.
One in four people with diabetes have never been given any advice about what they eat and 25 per cent of responders also did not receive any lifestyle advice from their healthcare professional, or guidance on what to eat, the findings also showed.
Diabetes UK say one in 10 over 40s now has type 2 diabetes, and the number of people living with all types of diabetes has reached 4.7 million in the UK, with 90 per cent being type 2 diabetes which is linked to lifestyle. The number of people affected by diabetes is expected to reach 5.5 million by 2030, the charity say.
Data from the survey, due to be released at the Diabetes Professional Care (DPC) Conference next week, also revealed that 55 per cent of people with diabetes have never been referred to a specialist dietitian or for either face-to-face or online education for advice on food and nutrition.
People with diabetes are recommended to receive nine NICE-recommended health checks every year. Although seven of the checks were received by the vast majority of those surveyed, only 45 per cent had their BMI checked while just 21 per cent were checked for smoking.
The survey was carried out to generate insights to inform the national diabetes care improvement agenda.
DPC founder Maggie Meer launched the conference in 2015 to provide the NHS with a free knowledge platform to drive up standards of care after experiencing substandard care upon her own diabetes diagnosis.
She said: "This nationwide survey represents another great stride together as we seek to gain vital intelligence from people with diabetes to help us push for change. The findings will be used to shape our conference and help inform the future direction of DPC.
"Additionally, the results will also provide the fabric to illuminate a People with Diabetes Wall at DPC2019, which will share honest and inspiring insights and experiences of care and life with diabetes with healthcare professionals."
The survey of more than 430 people with diabetes also highlighted concerns over the time healthcare professionals spent discussing mental wellbeing, with 31 per cent of responses claiming they had never been asked how they are feeling.
Sarah Tutton, Chief Executive of DRWF, said: "Mental and physical health are so closely linked, particularly for people living with a long-term condition such as diabetes. Managing often complex health needs can take its toll on mental health leaving people feeling isolated, disempowered and disconnected. This then has a detrimental effect on self-management. It is really important that healthcare professionals routinely consider psychological wellbeing alongside physical health."
More than a third of those surveyed (38 per cent) believe there is room for improvement in the ability of their health care professional to provide the appropriate level of support in the self-management of diabetes while only 30 per cent of people with diabetes had a formal self-care plan developed for them.
The full results of the survey will be presented at DPC2019, which gets underway at London Olympia on Tuesday, October 29. The two-day event is the UK's largest free-to-attend, CPD-accredited conference for healthcare professionals working in diabetes care.
For further details, to arrange an interview or more photographs, email fiona.bailey@ojpr.co.uk or call 0781 39998247 or 01604 882342.
DPC aims to bring together the entire diabetes multi-disciplinary team to encourage and support joint and integrated working for better care delivery across all therapy areas. This year the show will deliver a programme with more opportunity for visitors to 'interact' with each other and speakers and will ensure that the 'patient voice' is prominent throughout the two-day event.
For more information about DPC go to: https://www.diabetesprofessionalcare.com/
Official hashtag: #DPC2019
Twitter: @diabetespc
Facebook: https://www.facebook.com/diabetespc/
Linkedin: https://www.linkedin.com/company/diabetes-professional-care/
Youtube: https://www.youtube.com/channel/UCQE1pjLNen6nGMA6UyWJVMA