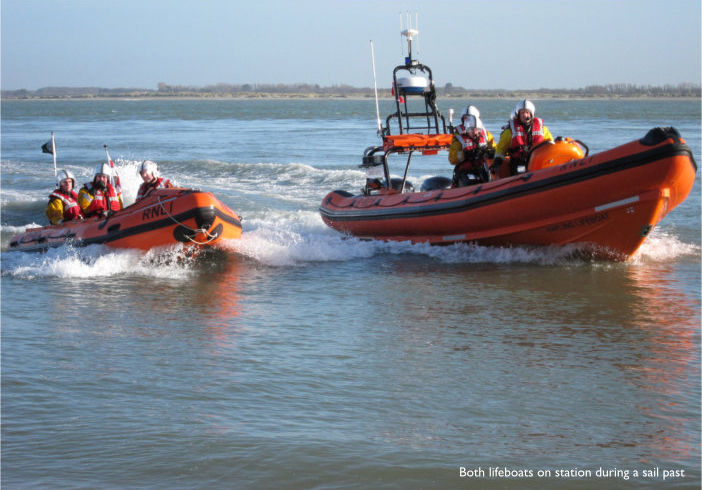 The Hayling Island RNLI Lifeboat crews are keeping as safe as possible from coronavirus but will still respond to those in distress.
The coronavirus is affecting us all but RNLI Lifeboats are still on service to respond to cries for help. The Hayling Island Lifeboat Station is closed to the public and to crews when they are not being called out on a shout. When the call comes to launch, the 'on duty' crew go to the station but wait in their cars until selected as boat crew and shore crew. Then everyone else goes home. That way we protect as many as possible from transmission of the virus, and sustain sufficient healthy crew to man subsequent shouts.
It has however been very quiet especially as all local harbour masters have issued a statement that 'Recreational water sports are contrary to current government guidelines,' and the local marinas are closed. So within March there have only been two shouts, one prior to the lockdown instruction and one on 28 March when a catamaran transiting from Chichester Marina to Hayling Yacht Co ran aground in Mill Rythe creek. The Atlantic 85 was launched but could not reach the vessel due to the low tide and the crew decided to stay and wait for the morning tide.
Hayling Island RNLI Station has a D-Class lifeboat 'Jacob' and an Atlantic 85 'Derrick Battle.' On average there are 75/85 launches per year and we were the 5th busiest station in the SE Region in 2015, and the busiest of the immediate local stations.