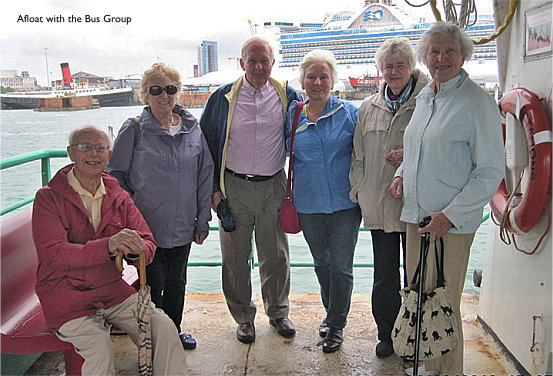 The U3A Movement is aimed at those who are in their 'Third Age' and is represented in most cities towns and larger villages nationwide. It welcomes those who are no longer in full time employment but have a wealth of experience gained through a lifetimes of work and hobbies and who wish to join with others in a similar situation and share these experiences. This is achieved by joining or even starting special interest groups.
In normal times the core of our programme is the monthly meeting where Members come together to listen to an interesting Speaker, to socialise and to catch up with the latest events in our U3A.
These meetings are held in Bedhampton Community Centre on the 3rd Thursday of the month at 2pm but as this is now impossible we use Zoom.
Using this medium we have continued with our meetings and recently have heard a fascinating talk by Ruth Wayne on 'Hope Afloat- the Work of the Mercy Ship and in November we heard all about The Ffestiniog and Welsh Highland Railways, past, present and future from Stephen Murfitt. Looking forward we hope to continue in this way until that happy day arrives when normal service can be resume.
We have thirty special interest groups which cover a wide range of specialities and interests, they are run by their Members and are the life blood of the U3A movement. Many of these Groups have continued to function during lockdown by utilising, the facilities offered by Zoom. An illustration of this is the Wine Appreciation Group issuing monthly Newsletters and even using Zoom to continue with their monthly wine tasting sessions , the Local History and the Environment and Technology Groups which have attracted an increase in interest and our Group Convenors who have taken advantage of a Zoom tuition course. The aim of all groups is to have fun , learn and enjoy the pursuit of their interests.
As well as these activities we would normally hold social functions and organise coach trips to places of interest. We are finding it quite possible to pursue our social activities using Zoom and have held our Summer party in this manner and are looking forward to holding our Christmas party in the same manner.
New members would be made welcome and those interested can find all the information about our activities by telepone at: 023 9261 1350 or on our web site : www.havantu3a.org.uk