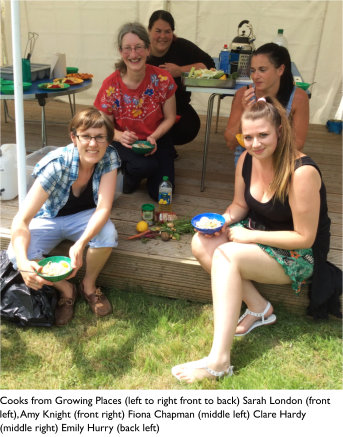 Local children's care centres, Growing Places, with settings in Waterlooville, and Havant have been invited to attend a specially developed Tesco Community Cookery School, for its campaign to cut food waste.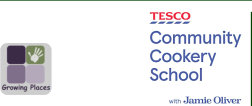 Tesco Community Cookery School working with Jaime Oliver and its top food development chefs have extended the invitation to the centre's cooks after it joined with a project called FareShare, last year, which is a charitable organisation who work with supermarkets to reduce food waste in the area.
The team of cooks at the children's centres were awarded a prize for team of the year, for its innovation and creativity making fabulous meals from surplus food which would have normally been wasted.
Jackie Warren CEO at Growing Places explains; "We all know that food waste is a real issue and by joining with FareShare we can do our bit to reduce food waste and reduce our food bills too, without compromising on nutritious meals for our children and families.
"However, having a membership with FareShare means our cooks never know what produce is going to arrive so they must be so creative with their menus. They involve the children and team members in creating fun, nutritious meals that the children and adults thoroughly enjoy.
"There is a buzz about food as the children see what arrives and the cooks talk to them and share ideas for foods that they have never seen or tasted before, like artichokes, asparagus and different types of mushrooms.
"There is usually a lot of seasonal fresh produce and this really takes some imagination as to how to use it all."
Alyson Walsh, Commercial Director at FareShare commented; "FareShare is the UK's largest food redistribution charity, helping to transform almost 20,000 tonnes of surplus food into delicious meals, through a network of 11,000 charities across the UK.
"Thanks to Tesco's fantastic Cookery School programme, we know that charity chefs nationwide are being equipped with the skills and creativity to turn in-date, safe to eat surplus food into meaningful meals – whatever turns up at their door!''
If you want to know more about Growing Places and its innovative ideas visit www.growingplaces.org.uk