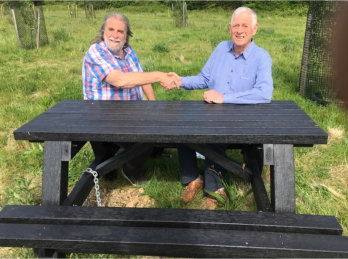 Alan Westbrook of Postcode Publications hands over two picnic tables to Richard Hiscock on behalf of Hampshire Farm Meadows Community Orchard.
Postcode Publications match funded the cost of the tables.
Alan said: "we are very pleased to donate monies for this project and hope these tables will be well used by the local community".
Postcode Publications will always consider proposals to match fund community projecets. Contact: info@postcodepublications.com