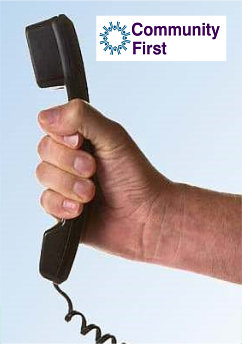 Community First are providing access to a free legal helpline for a trial period. This offer is part of the wider support and advice service that Community First, a support and development organisation for Hampshire's charity and voluntary sector, already provides to its member organisations.
Hampshire Legal Services (HLS), the in-house legal practice of Hampshire County Council, are partnering with Community First to provide the legal advice for the helpline. HLS's team of over seventy specialist lawyers have traditionally supported the County Council by providing the legal support it needs to deliver public services in Hampshire. Increasingly, HLS is working in partnership with a growing number of public and third sector organisations that deliver public services. Community First welcome the opportunity to work with HLS. Tim Houghton, CEO of Community First, said: "Community First is delighted to be able to be working in partnership with Hampshire Legal Services to offer an additional option for our members to access appropriate legal support. Legal problems can be time consuming and expensive for charitable organisations, but problems can often be avoided if help is sought at an early stage. We hope this helpline will enable members of Community First to access timely, free advice when they need it."
The offer of a legal helpline is just the latest addition to Community First's growing body of online resources for charities and not-for-profit organisations. Through their dedicated Community Development team, Community First are committed to providing their members
with specialist information and support. This commonly includes fund-raising, finance, governance, project planning, and policies. Accessing these services help organisations not only to maintain daily operations, but also to grow and to become eligible for additional sources of funding.
Any interested parties can learn more and access the service online at https://www.cfirst.org.uk. Membership of Community First is free for charities, not-for-profit organisations, social enterprises, and community groups operating in Hampshire. Organisations can register for membership online at https://www.cfirst.org.uk/membership. Any other enquiries about the service should go to Mandy Harris by calling 0300 500 8085 or by sending an e-mail to mandy.harris@cfirst.org.uk