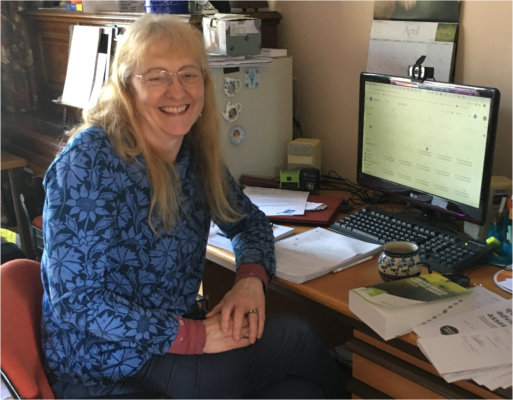 Citizens Advice Havant has continued giving advice to those in need throughout the coronavirus pandemic thanks to the tireless dedication of its staff and volunteers.
The team quickly rallied to ensure as many people as possible could be helped over the phone or by email. They've found new ways of working and are getting to grips with video conferencing and other tools to communicate with their team and also keep in touch with the people who are not able to volunteer at the moment.
As part of Volunteers' Week, which ran from 1 to 7 June, Citizens Advice Havant wants to thank volunteers for their contribution not only during this exceptional time, but throughout the year.
Currently during Coronavirus lockdown, 15 of the volunteers at Citizens Advice Havant have been contributing over 120 hours to the service each week from their homes. Also 9 new volunteers who were recruited through the Volunteer Recruitment day in January have been busy training online and via video meeting.
Citizens Advice nationally just celebrated 80 years since it started - originally the charity was formed at the beginning of the Second World War to help people with the impacts of war such as rationing, evacuation and losing their home in the Blitz. The current situation has echoes of that time and Citizens Advice Havant is prepared to support people with the problems they face both during and after the immediate situation.
In the last year, Citizens Advice Havant helped 4493 people with 14,477 problems, such as debt, housing, benefit and employment issues.
Jane Mercer, District Manager at Citizens Advice Havant said:
"Throughout the year our wonderful volunteers contribute their time and energy to make a huge difference to people's lives and help keep our vital service running.
"Whether they have been able to continue in their role recently, or have paused their volunteering, their support throughout the year has been truly invaluable.
"I cannot thank them enough for their continued dedication. We really couldn't do it without them."
If you're interested in finding out more about volunteering with Citizens Advice Havant contact recruit@cahavant.org.uk] For more information about the types of roles we offer visit the national Citizens Advice website
To contact Citizens Advice Havant for telephone advice please call the new local Adviceline Number 0300 3302 163 – Monday to Friday 10 – 4 pm. You can also get advice by email at advice@citizensadvicehavant.org and there are full details of all contact numbers on the citizensadvicehavant website. There's also an admin number 07895 963687 to leave a message for a call-back.