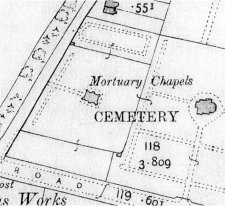 Following an application to LocalGiving's "Magic Little Grant" Friends of Havant Cemeteries have been awarded a grant.
Friends of Havant Cemeteries group has always taken an interest in the historic aspects of Havant's cemeteries at Eastern Road, and many readers mayl have visited and read the information boards and enjoyed the self-guided walks the group has provided.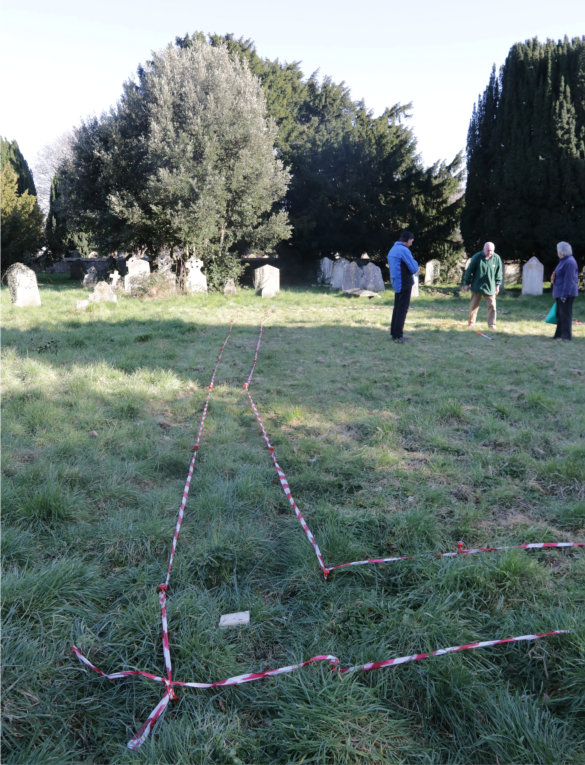 There are really three cemeteries at the site: the two old cemeteries, the Dissenters' and St Faith's in New Lane, in use from 1851, and the municipal cemetery where burials began in 1895. Burial plans exist of the Dissenters' and the Municipal but none can be found of the St Faith's section.
In 2020 two group members began an attempt to draw up a plan and in the process became interested in the location of the chapel which once stood in the centre of the plot (there was a larger chapel in the municipal section, too). An idea of its approximate location can be gleaned from the 1909 OS map but if you stand in the cemetery you can clearly see a roughly circular area with no headstones. Hampshire Archaeological Dowsing Group carried out a detailed survey in February 2022 which has shown where the chapel stood, how thick its walls were, and even where the altar stood. Instructions from the dowsers indicated exactly where to dig, and to great excitement diggers exposed part of the foundations. It is hoped that a way can be found to leave a section of brickwork visible to visitors. In the next few months planting will be carried out to mark the chapel's corners and altar, an information board erected and a new self-guided walk will give visitors greater detail of the project's findings.