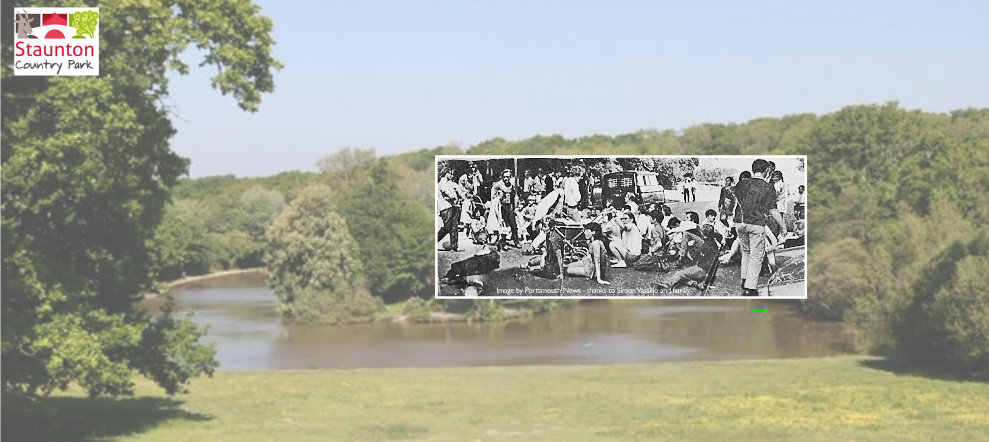 Staunton Country Park has offered such escapism for many over the last few months, but its charms continue to be revealed as the £3.5 million restoration to its landscape and historic buildings draws to an end. And along with new facilities (including a new car park), there are extra treasures for our visitors to discover or opportunities to take part in.
One of the ways the new restoration will support the community is by the presence of a new team of volunteers working to preserve the memories of Staunton, both old and new. Previously we have organised projects like the Leigh Park Mansion House Exhibition and have also interviewed key individuals connected to the history of the park.
Joseph Johnson, a gardener who worked in the park in 1960s – 70s. Joseph knew the famous Mrs Bilkie (wife of the chauffeur for the Fitzwygrams who owned the estate). He told us about the gardens in his time:
"The trees were in good order, the lawns were top class, the avenue was all grass"
Les Humphries- the last remaining member of the Six Penny Six told us about his memories of the protest in 1969 and how he spent his time in prison!
Susan Moss, who moved to the park in the 50s told us how she takes her grandchildren to the park and they enjoy the little bridges "pretending there are trolls".
We will be carrying out socially distanced interviewing (even by telephone) so you too can donate your memories to the history of the parkland. For more information ask our volunteers in the park, at the visitor centre or call 07395 283041.