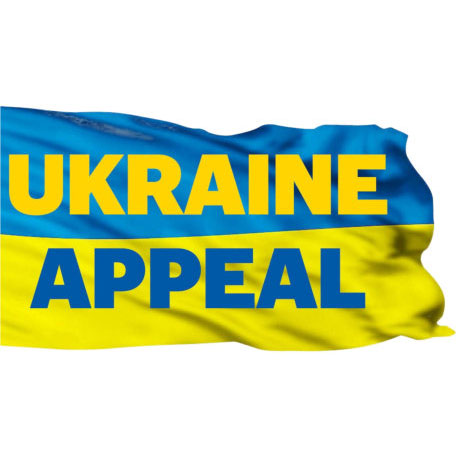 Many locals hosting Ukrainians have found that after getting used to safe accommodation and starting to make new friends, their new guests want to explore the area a bit. Maybe to do some shopping or get down to the beach or countryside.
Of course, we know that they left their own homes with only things they could carry, and transport is expensive, so CTC members were asked if anyone had a bike or two to spare.
A lot of us have older bikes that maybe were bought for children who have since outgrown them and they lurk at the back of the garage or shed.
Of course, most of the people who have been displaced are women and young people, so the smaller bikes are often ideal.
A bike that is just right for a six foot man isn't going to be any good for a smaller woman or teenage youngster.
Not all of the people have been regular cyclists at home so a learner type bike can be best, and what is known as a 'step through' bike with no cross bar is ideal, allowing the rider to have both feet firmly on the ground before they start to ride and to get on and off easily, too.
Thanks to Wilf Forrow of Cycle Hayling and Hayling Helps Ukraine,who got the entry into the CTC weekly newsletter, several bikes were made available, together with Pumps and suitable small tools, and a least one family has been equipped with the ability to get mobile.
In addition one of the bikes has a detachable basket on the front for any shopping or to carry provisions for a trip out.
Wilf and his 'customers' are all on Hayling Island which has plenty of coastline to enjoy, and hopefully the availability of wheeled transport will add a new dimension to living in a strange country.
Mention of a 'strange country ' brings up the aspect of traffic regulations and the Highway Code.
Even regular riders in normal conditions in Ukraine will find differences to UK, for example driving on the left will take a bit of getting used to. I think they all have access to English teachers and there are several Bikeability trainers available, too, but the newcomers will need to have at least a basic understanding of English before the trainer can help them.
I have found a Bike hire company who issue a suitable guidance sheet for hirers who are probably competent cyclists in their own country, so don't need a full blown training course, like Bikeability, so will arrange a translation to be made available if required.
By
Mike Skiffins, Portsmouth CTC