Report on my work locally and in Westminster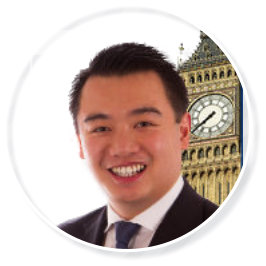 Thank you to all of the residents who came to my third Community Groups and Older Persons Information Fair – helping to make it such a success. We had 60 exhibitors and more than 1,000 people come on the day in August, meaning it was a record turnout.
Over the next few months, I'll be supporting the supporting the local Queen Alexandra Hospital as it puts together a bid to NHS England to renovate the A&E department – which dates back to 1979.
Having recently visited the hospital, I've seen first-hand the excellent work being done by our doctors and nurses and the improvements that are taking place at QA under new chief executive.
As a Government, we have been supporting the NHS both nationally and locally - at QA Hospital that has included 157 more doctors and an extra 145 nurses since 2010.
Yet with an ageing population, and increasing demand on our health service, the Government has recognised more needs to be spent to safeguard the long-term future of our NHS. So recently it committed to spending an extra £20billion in real terms on the NHS by 2024. That's more than £600million a week in cash terms.
As this money becomes available, I'll be keeping up the pressure in Westminster to ensure that QA gets the investment it needs.
Don't forget, there is still time to enter my third Small Business Awards. Whether it's a favourite cafe, pub or restaurant, a tradesman who has gone the extra mile, or a local business leader or apprentice who has inspired you, all nominations are welcome. Everyone who nominates will be entered into a prize draw to win tickets to the autumn awards evening at Havant & South Downs College and House of Commons Champagne.