Celebrating our home-grown Olympic Success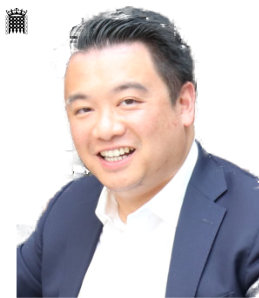 The Olympics are always a special occasion that brings the whole country together to cheer on our sporting stars. As a former Olympic Torch Bearer from London 2012 I also cherish the moments when the Olympic values of excellence, friendship and respect are displayed.
The best moment for us locally was when Hayling Island's Eilidh McIntyre crossed the line with her partner Hannah Mills to win the 470 Class Sailing Gold medal. It was a wonderful achievement and means Eilidh follows in the footsteps of her father Mike, another Islander, who won gold for Team GB in the Star Class at the 1988 Olympics in Seoul.
I really hope Eilidh's success will be an inspirational springboard for young people across the Constituency who might want to try sailing for the first time at one of the many excellent local clubs to follow in the footsteps of Eilidh and Hannah.
Over the summer I also had the opportunity to welcome the Rail Minister Chris Heaton-Harris to Havant, Warblington and Emsworth Railway Stations where he launched the Government's new National Flexible Rail ticket. The Government appreciates that the way we are all working is now very different and the new Flexible Rail tickets respond to some of the rapid changes in working practices which have accelerated during the Covid-19 pandemic, whilst also encouraging people back on to the rail network.
Looking ahead, I'm now planning my next major community event, the Jobs, Apprenticeships and Careers Fair. It is taking place for the sixth consecutive year on Friday 3 December from 10am to 2pm at Havant Leisure Centre – admission is free.
There will be over 50 exhibitors at the Fair, and it will be the perfect opportunity for anyone searching for work or looking for a career change. Representatives from public, private and voluntary sector employers will be there to offer jobs and advice, from the Armed Forces to care agencies and retail.
Local employers and businesses who are interested in exhibiting should contact me by e-mail at: alan.mak.mp@parliament.uk
Don't forget that I continue to provide regular updates to my email newsletter subscribers. If you wish to subscribe for updates, visit AlanMak.org.uk/Newsletter