Hosting inaugural Havant Constituency Prayer Breakfast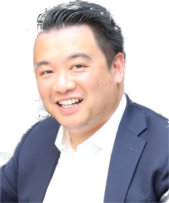 No matter your faith, it's important to take breaks from our busy lives for periods of reflection. That's why I was delighted to recently organise the first ever Havant Constituency Prayer Breakfast in partnership with St. Faith's Church in Havant.
 Normally the National Parliamentary Prayer Breakfast is hosted in Westminster Hall but this year the event was live-streamed to groups across the country, who came together to share breakfast and join in prayer.
It was wonderful to be able to share the event with fellow Christians and local church leaders, who offered prayers to guide the work of Parliamentarians and our local Councillors who also joined me for the event. It was also a chance to recognise the work done by our church leaders throughout the pandemic, many of whom have contributed by leading community groups.
As part of the national event, we heard from Christian Parliamentarians, as well as the former Bishop of Durham, Tom Wright, who spoke of the need for hope and unity as we recover from Covid.
By bringing people of all political persuasions together in prayer, it also reminds us of our common purpose and the shared faith which binds us together. I hope that is a common message we can all share as we come out of the pandemic.
Recently, I also opened the Leigh Park Bowls Club's new clubhouse. Incorporating a full bar, a new hospitality area and panoramic windows which overlook the bowling green, Leigh Park now has some of the finest bowling facilities in Hampshire. Having looked round the refurbished club, I've seen what a brilliant community asset it is, helping the club to grow in the years to come.
If you know about any other exceptional organisations in the Constituency, you can nominate them for my re-launched Constituency Small Business and Community Awards. Back for its 5th year, categories include Best Independent Food Outlet, Outstanding Contribution to the Community, Best New Business, Best Apprentice, Best Community Group, Green Business of the Year, Local Charity of the Year, Best Local Tradesperson, Volunteer of the Year, Sports Group of the Year and Best Pub.
All nominations must be for businesses or individuals based the Havant Constituency. Visit: www.alanmak.org.uk/SBA to nominate now.
I hope that everyone stays safe and I'll continue to provide regular updates to my email newsletter subscribers. If you wish to subscribe for updates, visit AlanMak.org.uk/Newsletter.