Vaccine breakthrough gives hope for better 2021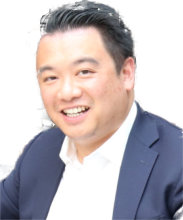 The past ten months have been hard for everyone in our Constituency and the country. I know the sacrifices that everyone has made to save lives and protect the NHS.
During one of the most difficult years in modern times, the majority of residents have steadfastly followed the rules, but a new more infectious strain of Coronavirus has meant rising cases with additional strain placed on our NHS.
That's why the Prime Minister, guided by the latest scientific and medical advice, has taken the difficult decision to return the whole of England to a national lockdown.
That means you must stay at home to protect our NHS and save lives. I know that the next few months will be difficult but with your efforts alongside our world-leading vaccination programme we can look to 2021 with renewed hope. The news that in January Michael Tibbs became the first person to be given a Coronavirus vaccine at Queen Alexandra (QA) Hospital hopefully marks the beginning of the end of the pandemic.
QA is one of many nationwide hospital hubs that have been selected by the Government to administer the first phase of the vaccination programme, following the approval of the Pfizer/BioNTech and Oxford University/AstraZeneca vaccines. That means at QA people aged over 80, care home workers and NHS staff will be first to be vaccinated, followed by other priority groups in the coming months.
Vaccinations are also delivered at non-hospital sites. I have been working with local GPs to deliver local vaccination sites across our Constituency, including at the Emsworth Baptist Church, Waterlooville Health Centre and Hayling Health Centre. I met GPs working on the vaccination programme recently to discuss the plans and I'm confident these are robust. The rollout should accelerate in the coming months and the Prime Minister has set the ambitious target of ensuring that 14million vulnerable residents receive a jab this Spring.
However, we need to remain patient and you should wait for the NHS or your GP to contact you to let you know when you'll receive your vaccine. Before and after being vaccinated we must all continue to abide by all the social distancing and hand hygiene guidance, which will still save lives.
Don't forget you can still nominate for my Coronavirus Community Hero Awards. The awards highlight residents, community groups, charities, businesses and others who helped others in the community during the current outbreak, especially during the lockdown.
Please nominate them through my website: www.AlanMak.org.uk/HeroAwards
I hope that everyone stays safe. I'll continue to provide regular updates to my email newsletter subscribers. If you wish to subscribe for updates, visit : AlanMak.org.uk/Newsletter