Nominate now for my Coronavirus Community Hero Awards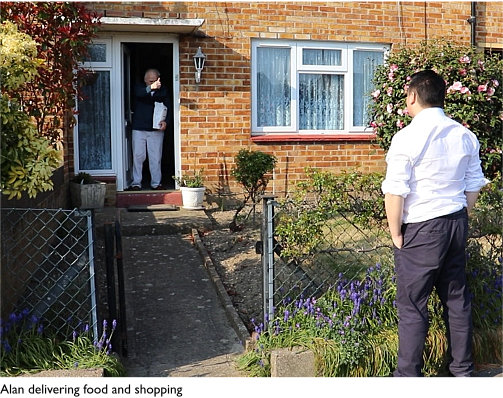 The last few months have been tough for many local residents, and I know the sacrifices that have been made to help us control the virus and save lives.
But while Coronavirus has challenged us all, it has also brought out the very best in our communities. I'm proud that more than 400 residents signed-up for my Local Volunteer Network, supporting hundreds of other residents across the whole constituency.
I want to celebrate everyone who helped in the community, going above and beyond to help family, friends, neighbours and people they didn't know at all.
That's why I've launched my Coronavirus Community Hero Awards to recognise the contribution that many in our community have made. If you know someone who has made a contribution to helping the vulnerable or those in need, please nominate them through my website to recognise and thank them for their work. It could be an individual, business, community group or voluntary body that deserves recognition.
You can nominate online by visiting AlanMak.org.uk/HeroAwards
If you're still isolating and need help and support, you can contact me by visiting AlanMak.org.uk/IsolationHelp and I'll ensure you're connected to someone who can help. You can also call the Hampshire Response Hub on 0333 370 4000.
In the last month the Government has announced some easing of the lockdown restrictions. To find out more visit the dedicated section of my website www.AlanMak.org.uk/Covid19 that I'm keeping up-to-date with the latest information and advice I receive.
In the last few weeks I've also been working closely with Havant and Waterlooville FC, where I am Vice President and a season ticket holder, to help them secure a playoff place in the National League South. The Hawks were second in the table when football stopped in March, which would have normally entitled them to a playoff position.
They were initially told by the League authorities that the playoffs could not take place due because the League misinterpreted Government restrictions. I took up the case with the Sports Minister, who agreed with my view that the Hawks are eligible to play if they can do so safely. Following my intervention, the National League has now changed its recommendation to enable playoffs, a decision that has now been endorsed by the other clubs in the division through a vote.
I hope that everyone stays safe and I'll continue to provide regular updates to my email newsletter subscribers. To subscribe for updates, visit AlanMak.org.uk/Newsletter.