Leading the fight against COVID-19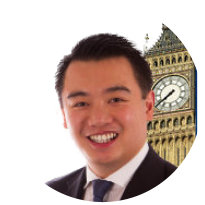 In the short time since my last column, our country has profoundly changed as we deal with the impact of Coronavirus.
I want to assure you that despite the global pandemic, I am continuing to work hard for our area and offering support for residents, businesses and others impacted by the virus.
The Government response to COVID-19 is guided by medical and scientific advice received from the independent Chief Medical Officer and the Chief Scientific Advisor, taking into account information from the NHS and other relevant public bodies.
In the order to protect the NHS, the Government is currently asking everyone to stay at home and only leave the house for very specific reasons such as for food, health reasons, exercise or essential work. If you do leave the house, you should stay at least two metres away from other people, if they are not in your household, and wash your hands as soon as you get home. While this will be hard for everyone, your co-operation will lessen the strain on the NHS and ultimately, save lives.
Every day the Government is making announcements to support families and businesses through this difficult time, putting in place the framework to ensure our economy bounces back when the worst is over. It is a fast-moving situation and Government advice on Coronavirus is subject to change – for the latest information visit www.gov.uk/coronavirus
For residents, I have set-up a dedicated section of my website that I will be keeping up-to-date with all of the latest information and advice I receive. All the information is from trusted sources and includes advice from central and local Government; the NHS including Public Health England (PHE); and other public bodies and relevant organisations. Visit www.alanmak.org.uk/Covid19 for more information.
In the coming weeks and months we all have to work together to support each other and our community. That's why I have launched a Local Volunteer Network, compiling a list of local residents who would be willing to support  isolated and vulnerable members of the community. To join visit www.alanmak.org.uk/VolunteerNetwork. Details will be passed onto the relevant authorities or groups when appropriate.
If you are a resident in isolation and in need of community help, register on my website www.AlanMak.org.uk/IsolationHelp or call 02392 415620 and we will pass on your details to relevant organisations that may be able to help. My office is also on hand to provide general advice and guidance, visit www.AlanMak.org.uk/contact.
If you, or someone you know, feels unwell with possible COVID-19 symptoms, please use the online NHS 111 service to check or call NHS 111 if you need to speak to someone.
Current NHS advice is that if you have symptoms stay at home for 7 days. If you live with other people, they should stay at home for 14 days from the day the first person got symptoms.
I wish everyone the very best during this difficult time and I'll continue to provide regular updates to my email newsletter subscribers. If you wish to subscribe for updates, visit AlanMak.org.uk/Newsletter.