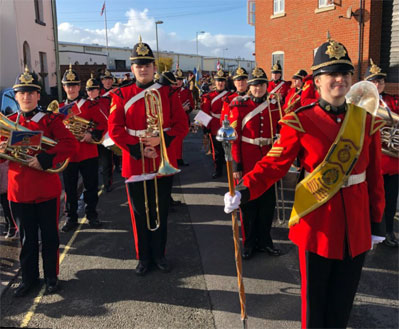 EVERY year the Remembrance Day ceremonies are special – but this year, to mark 100 years since the end of the First World War, people in Havant could feel the poignancy of the commemorations.
Those wanting to pay their respects lined the streets of the town centre for the Community Act of Remembrance parade, organised by the Havant branch of the Royal British Legion n Brockhampton Lane, from where the parade started marching through the streets of Havant to St Faith's Church.
The parade was led by the magnificent Hampshire and Isle of Wight Army Cadet Force Band.
The band travelled from their headquarters in Southampton especially for the occasion.