Emsworth Community Seafood Lunch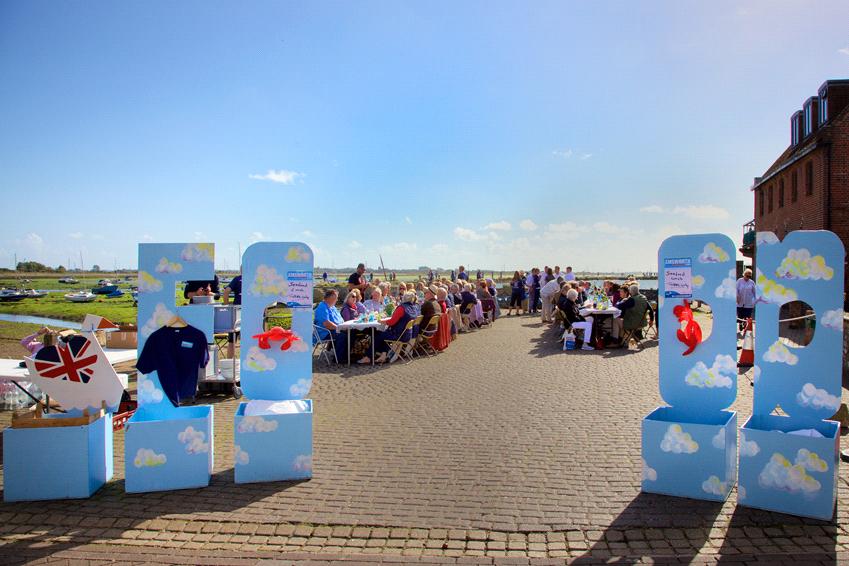 Emsworth can trace much of its heritage back to its maritime history and although in the main the fishing boats and its once famous oyster industry may have gone, Emsworth, unlike so many similar communities has still managed to maintain its sense of place. The Emsworth Community Seafood lunch celebrated this heritage and to make it available to everyone in the community; the lunch was served on the Quay, on long communal tables and was prepared by four of the areas leading Chefs: Lawrence Murphy – Fat Olives Restaurant, Giles Babb – Blue Bell Inn, Gary Pearce – Restaurant 36 on the Quay - Jon Scourfield – Brookfield Hotel
In many ways this was the very essence of this years Emsworth British Food Fortnight - local chefs, using local ingredients from local producers, creating local dishes for local people and served on Emsworth's historic fishing Quay which is a 'touch stone' to the community's food past.
The event sold out within 2 hours of tickets being made available. All profits from the lunch were donated to Stonepillow raising almost £1000.
Over the fortnight Food Bank Collection points were established in various points and at this final event, before the open-air service, a food mountain was built and then donated to the Beacon Food Bank. Once again the amount donated was staggering and needed five estate cars to transport it back to the Beacon Food Bank.