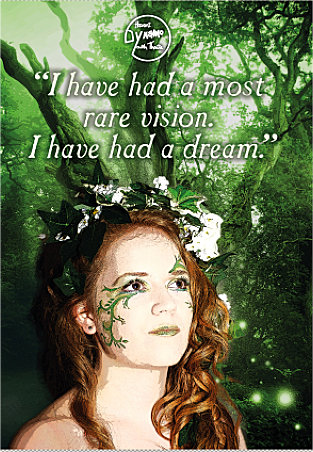 The swansong for this year's departing senior members of Dynamo Youth Theatre is a rollicking, all-female, fast-paced version of Shakespeare's evergreen comedy A Midsummer Night's Dream.
The September show traditionally showcases the talents of the departing sixth formers and is their final performance before they leave for university, work or apprenticeships.
Unusually this year, all the seniors are girls and they are relishing the opportunity to get to grips with a multiplicity of roles, most of them male.
The members, from Havant, Hayling, Bedhampton and Langstone, will play fairies, aristocrats and 'rude mechanicals', the most famous of which is Bottom the weaver, who has an ass's head bestowed upon him.
Bottom is the unlikely recipient of the Fairy Queen's affections, but survives his brush with the supernatural to perform at the Duke of Athens' wedding.
The play is adapted and directed by local award-winning writer Lucy Flannery.
Dynamo Youth Theatre accepts applications for membership from 11-18 year olds and meets every Monday during term time between 5.30 and 7.30pm. A Midsummer Night's Dream is at The Spring, Wednesday 2 – Saturday 5 September at 7.30pm. Tickets £9/£7 BOGOF Wednesday. Box Office 023 9247 5340 www.thespring.co.uk