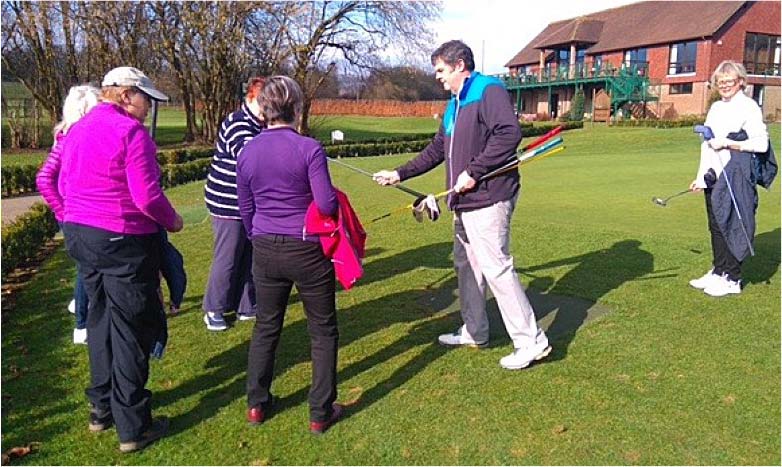 Six members of Catherington WI visited Petersfield Golf Club for a golf taster session.
On a beautiful sunny morning they spent time on the driving range and on the putting green with the professional Greg Hughes.
The members were surprised how well they did and are now keen to play more golf in the future.
By
Jenny Rowney (photo Jackie Chamberlain)