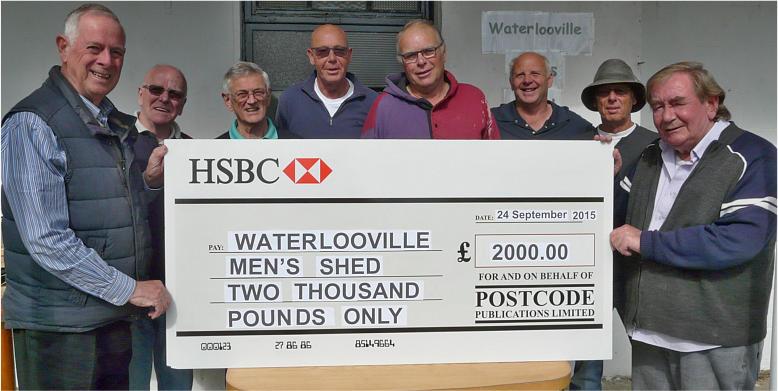 The thriving Waterlooville Men's Shed needed a new heating system for the coming winter, and asked Postcode Publications for financial help.
The Shed sourced many of the materials they needed from local supporters, but needed a large sum of money to buy a boiler, hire gas engineers and thereby enable members to install a new system which will enable the Shed to operate in comfort over the winter months.
Postcode Publications were pleased to provide the finance needed to enable the Shed to buy the materials they needed and install a central heating boiler and radiator system.
Postcode Publications exists to raise money on a not-for-profit basis to support community projects throughout the PO7 to PO11 postcode areas. Please get in touch with us if you think we might be able to help you with a community project.