New Denvilles Community Building Named
The community building is named after the Stride family who farmed the Manor Farm in Denvilles for many years, and in memory of Ron Stride who died recently.
The Stride family had a farm shop at the end of Hallett Road which closed prior to development of the site by Barratt David Wilson Homes.
Early ideas during planning the development, it was thought that the shop should be rebuilt, but there was no interest shown in running it. The idea was then to have a building associated with the new allotments being provided on the site.
This then evolved in recognition that the Warblington and Denvilles community were seeking a place in which to hold meetings and events, and the scouting movement needed a place for Scouts and Guides to meet.
The opportunity was seized with the co-operation of Barratt David Wilson Homes to use the Community Infrastructure Levee arising from the development to pay for the building to be built by their apprentices.
Postcode Publications will be furnishing the Stride Building from funds raised by this newspaper.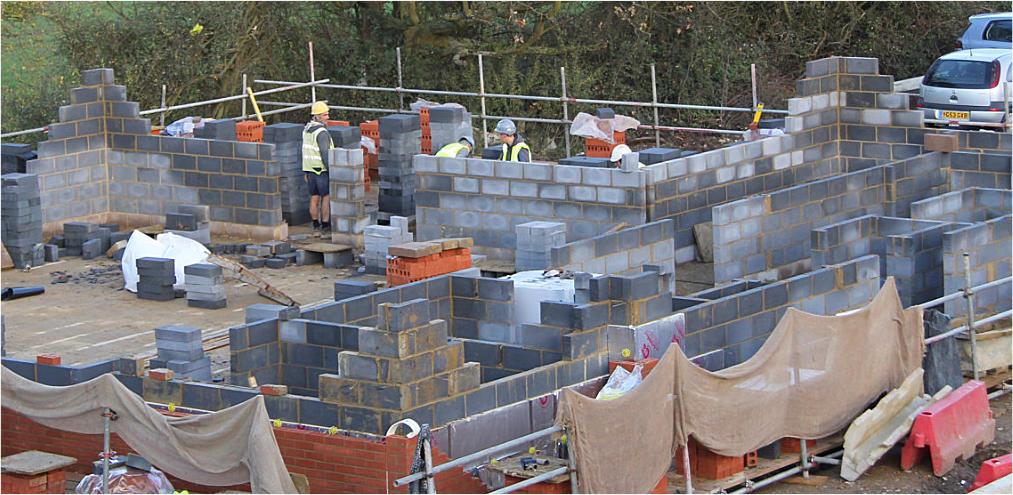 Apprentices building the new Stride Building at the Manor Farm development
Pictured left, work is well underway on the new building being built by apprentices of Barratt David Wilson Homes to provide a permanent community meeting facility under a lease to the Havant Scouting movement.