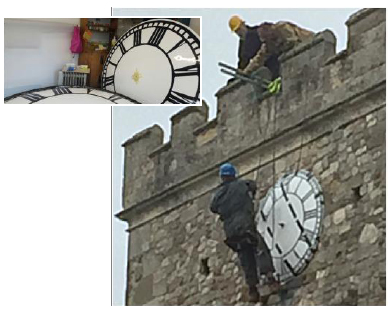 Following the successful campaign by Postcode Publications to raise funds and find a contractor to renew the clock faces on St Faiths church in the heart of PO9, work is now complete.
The refurbished east and south clock faces were replaced on 29th September 2017 by skilled steeplejacks suspended on a bosuns chair from scaffolding secured on the church roof.
Once again the clock shows time clear to see, and chimes return to sound the hours between 07am and 11pm.