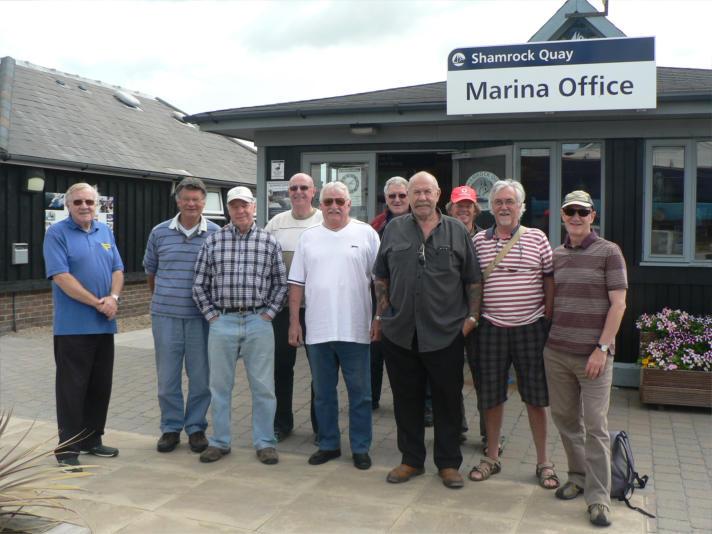 If you have ever wondered why there is so much excitement about the new club on the block then look no further than a visit to enjoy the friendly company of a group of older boys who like the sociality of meeting up for a chat, joining in a group activity or just chilling out with a newspaper and a free 'cuppa'.
Southbourne Men's Shed has recently been awarded generous financial grants from West Sussex County Council Community Initiative and the Prevention and Well-being funds to improve its wellequipped workshop. There is no competition, no challenges, no ceremony and very few rules in this new social club which is just one of many opening up for retired or nearly-retired men of the area. At Southbourne Men's Shed recent activities include landscaping an area at Bourne Community College, refurbishment of a dilapidated large car trailer that all members can now use, renewing the seating at St John's Church and fitting kitchen furniture at Age Concern, Southbourne.
This week, some members volunteered and have built a ramp to allow wheelchair users access to their clubroom. Planning consent now means that the 'Shedders' will set about building a new shed on a patch of ground nearby.
Everyone likes to get away sometimes and these guys are no exception. There is a welcome for all older men no matter what their background and the Shed door is open to men who have worked in all trades and professions, skilled or unskilled. They do not have a bank manager or an astronaut…yet!
Southbourne Men's Shed is grateful to many helpful local organisations who recognise the benefits of men socialising. It is supported or sponsored by Age Concern Southbourne, Village Magazine, Southbourne Co-op, John Pearson Sheds & Fencing, G&R Harris, Falcon Fabrics, Chichester District and Southbourne Parish Councils.
Southbourne Men's Shed is open to all older men in the area West of Chichester who wish to maintain a social contact and take part in activities at their own pace, in a safe friendly environment at the very low current subscription of just £5.00 per year.
The Men's Shed is one of over 150 sheds now open in England. It is a not-forprofit, non-political, non-religious social club run by the members for the members.
Southbourne Men's Shed is part of the UK Men's Sheds Association and is open weekday mornings, except Wednesday, from 9.30.