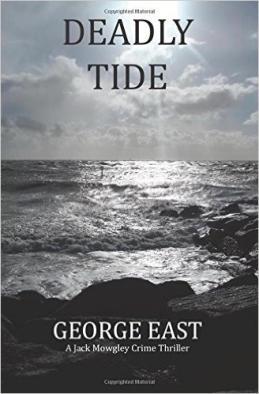 Deadly Tide opens as a beachcomber finds a designer handbag containing a large amount of heroin, and an even larger amount of banknotes. It also contains two arms. Meanwhile, a cleaner on board a cross-Channel ferry boat finds a limbless and headless body in a luxury cabin.
At his temporary lodgings above the Midnight Tindaloo restaurant, our hero is awoken with the grim news by his fiercely loyal assistant, drinking companion and confidante, Sergeant Catherine McCarthy, who is a strikingly attractive, clever but often prickly officer.
After opening the Trunk Murder case, Mowgley and Melons find themselves following a trail across the Channel which becomes increasingly littered with dead bodies... and body parts.
So what do those who have read Deadly Tide think about the latest adventure of our unconventional detective?
"I was totally absorbed as the tale unfolded. Not so much by the plot, but by waiting for the next assault on political correctness."
"Refreshingly and hilariously non-PC."
"Make way for a new antihero. A triumph for Hayling Island's George East."
"The character was so beautifully flawed, the plot inventive and the humour original."