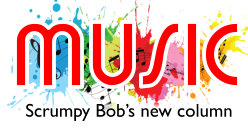 Like most things in life, it's a learning curve. Over the years people have asked me the best way to learn to play guitar. No easy way but practice and sticking with it!! Everybody is different, some people struggle others will pick it up easy, but it still requires time for practice and sticking with it.
Many complain at the cost of lessons, today there is the Internet, stacks of sites with information like lessons, technique most are free, plus Youtube. Which explains why the sale of tutor books have dropped like a lead weight!
Another easy way of learning and meeting other player's are Open Mic nights. Not so easy to find as so many Public Houses who hosted and supported live music have closed down, but they are still held at various venues over the month. A great place to learn and improve technique, see lots of different instruments and equipment in use, talk to other players, old and new. You don't have to play yourself just watch and enjoy, all for the price of a few pints and a packet of pork scratchings.
Keep music live, support your local venues and musicians, don't loose one of the best gifts in life!!
By
Bob Rivers at Havant Music Mart