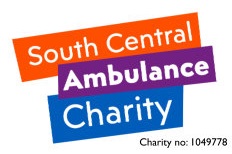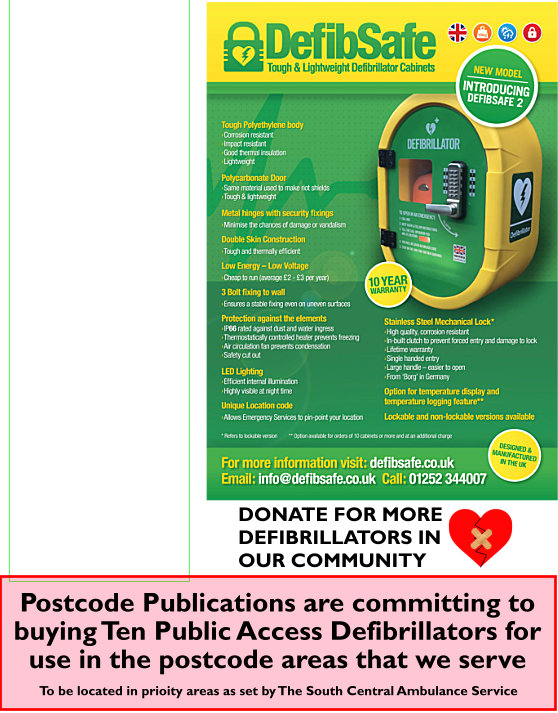 On average, South Central Ambulance Service NHS Foundation Trust (SCAS) is called out to attend more than three patients a day across the four counties we serve, who have suffered a cardiac arrest.
That's over 1,100 cardiac arrests a year in our region alone and in the UK, less than 1 in 10 people who have a cardiac arrest outside of hospital survive.
Sudden Cardiac Arrest (SCA) is the UK's single biggest killer and claims around 60,000 lives a year. It can happen to anyone at any time, and often without any warning.
SCA is a condition where the heart either stops or beats in such a chaotic way it doesn't pump blood around the body and unless treatment is given promptly, the patient will die. If no treatment is given, every minute that passes reduces the patient's chances of survival by 10%.
It is known survival rates can be significantly improved if cardio-pulmonary resuscitation (CPR) and a defibrillator are used before an ambulance arrives.
Modern day defibrillators are portable and easy to use. Indeed, those used in the community have 'voice prompts' that give clear instructions to the operator. The machine analyses the patient's heart to confirm they are suffering a cardiac arrest and only then will it allow the operator to give a shock. There is no possibility of giving a shock to someone not in cardiac arrest.
To help people find their nearest defibrillator in times of emergency, SCAS has launched the Save a Life App. The app, which is free to download and iOS and Android compatible, can tell users where their nearest automatic external defibrillator (AED) is anywhere in the South Central region should they come across someone in cardiac arrest. It also gives guidance on how to perform CPR and use a defibrillator.
Find out more about the app and download it at www.scas.nhs.uk/savealife
Community First Responders in Havant were part of the team that recently helped install a public access defibrillator in a former phone box at the Greywell shopping centre. Anyone calling 999 because someone nearby is in cardiac arrest will be given a code with which they can open the cabinet and get the defibrillator out.
The majority of the money needed for the equipment has been provided by the parents of seventeen-year-old South Downs College student Sarah Morgan, who sadly died in March 2015 after collapsing on a bus on her way home from Waterlooville.
Sarah's Mum, Anna, said: "Our daughter suffered a cardiac arrest after shopping with friends. Despite the best efforts of everyone who helped when she collapsed, Sarah could not be revived. A week later we faced the terrible decision of switching off her life support machine. If a defibrillator had been available when she collapsed, it could have saved Sarah's life."
There are currently 25 defibrillators in the PO9 post code area, but in order to ensure that every resident is within 8 minutes of a defibrillator, we urgently need to raise funds to install 10 more.
The South Central Ambulance Charity is the driving force behind the campaign to save more lives in our region by fundraising to ensure more lifesaving equipment, such as defibrillators, can be installed in our local communities. It costs £1,850 to purchase and install a defibrillator in a locked cabinet; a further £200 enables the Charity to also arrange a defibrillator awareness training session for the local community.
If you're able to make any donation, however large or small, or hold a fund-raising event locally to enable us to raise more money so that we can install the 10 more defibrillators we urgently need in the PO9 area, then please do get in touch with the Charity on info@sca-charity.org.uk or call us on 01869 365000.
If your workplace, organisation, club or community centre already has a defibrillator do make sure you let us know on defib@scas.nhs.uk so that we can check it is on our database and Save a Life app.