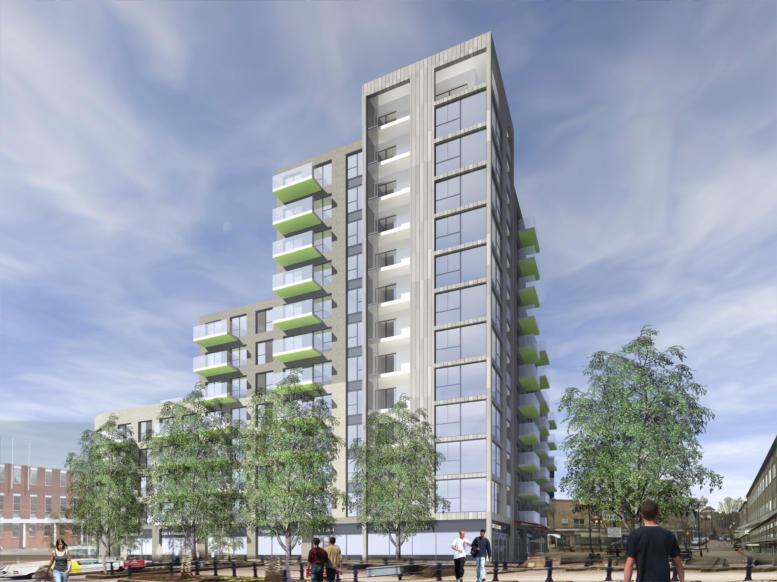 The Hampshire & Regional Property Group has lodged an outline planning application for re-development of the north-eastern quadrant of Market Parade.
The 1960's development is regarded by Hampshire & Regional as a prime re-development site to create twentyfirst century high-quality living accommodation with basement parking and retail outlets at ground floor level. The property is in single ownership which makes the prospect of early development more likely following grant planning consent.
The remaining three quadrants of Market Parade present a more challenging prospect due to multiple ownerships, but Hampshire & Regional hope that their development will provide a catalyst for re-development of the area into an attractive location for residents and shoppers alike, close to the railway and bus station transport facilities.