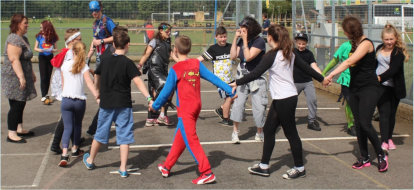 The PO9 pioneers and a band of committed volunteers gave up a week of their summer holidays to put on Summer School. The week was aimed at local young people who are moving up to secondary school in September.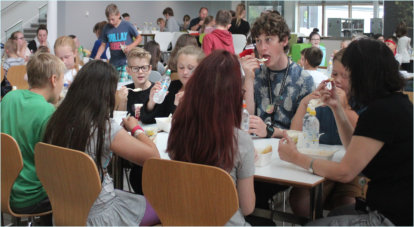 Summer school offered young people the chance to make friends with others that they will be starting school with in September.
With a superhero theme there was plenty of fun and informal learning through stories, crafts, games and other challenges. Each day had a different theme aimed at preparing young people for the transition to secondary school and building their confidence. Subjects were; who we are, how we treat others, facing our fears, respect, and getting organised.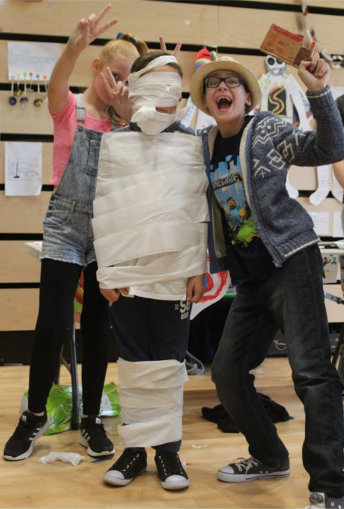 Despite the department of education research in 2013 concluding that summer schools had a positive effect on 11-year-olds transition to secondary school, this year the government withdrew the funding for schools to run such schemes.
Barney and Sara Barron, having had their own son experience the benefit of the school run Summer School last year decided to act. Barney and Sara are PO9 pioneers who work among the PO9 community for the Portsmouth Anglican Diocese. Their role is part of a drive by the diocese to engage with those who find it difficult to engage with traditional models of church.
They were joined by a team of volunteers from the local community and some of the older students from Park Community. All involved worked really hard, but had a great deal of fun. Park Community School hosted the week and the young people and volunteers had a cooked meal together every day provided by the superb catering team at Park Community School. The week was funded by Postcode Publications (see story page 16) and Warren Park Café Church.