Looking back over a great summer and stepping forward into an exciting new term
Park Community School win countryside award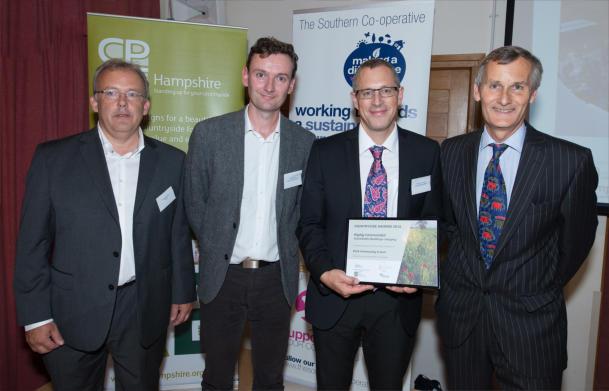 Park Community School are very proud to have received a Highly Commended award in the Sustainable Building category at the Hampshire CPRE Countryside Awards 2016. We received the award for our outstanding contribution to enhance Hampshire's Countryside through our new and innovative school building project. This award, which celebrates organisations that have made a positive contribution to Hampshire communities, is a huge achievement for all involved.
Susan Parish, Business and Community Manager says: "We are thrilled that our outstanding school facility has been recognised with this award. The award-winning building is a result of successful partnership working between many organisations, including the Property Services Team at Hampshire County Council and the Leadership Team at Park Community School. They have designed and built an outstanding facility in the heart of our local community."
Christopher Anders, Headteacher says: "Park is passionate about the fact that we are not just a school, but also a hub for the community. Through vision, creativity and sustainability we've created a stunning environment that is providing an exciting future for our students and opportunities for our community that we can all be proud about."
Pirate mural goes down a storm at Victorious Festival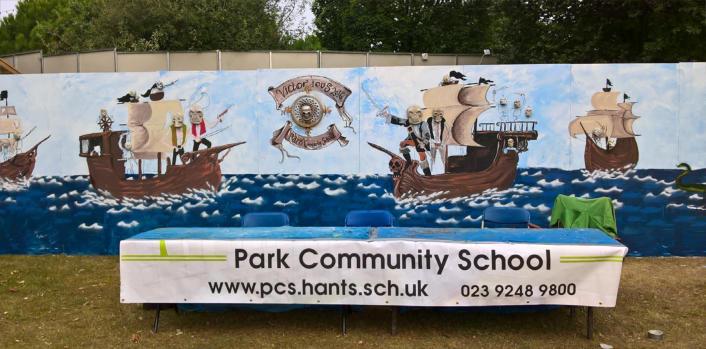 James Waterfield, Art Teacher at Park ran a mural workshop with hundreds of young festival goers. Based on a pirate theme, the mural was huge in the region of 40ft long and was really popular in the kid's arena. Several PCS staff and Park students came up and painted with us. The response was awesome and we were thrilled with the final result.
Park students brush with Royalty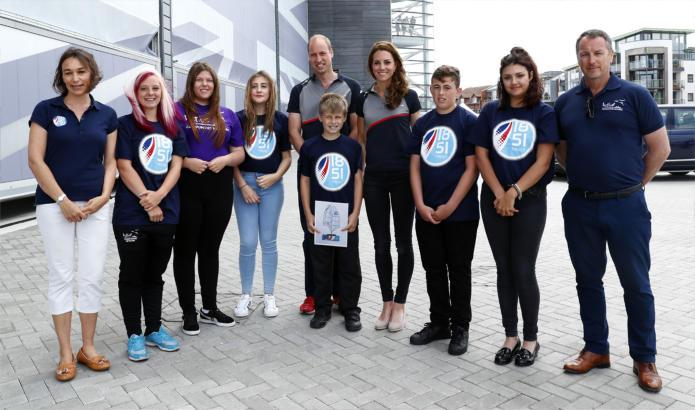 Mrs Norman, Teacher from Park said "We were lucky to be given the opportunity to take 10 students to the America's Cup to meet the Land Rover BAR British Team and to meet all the racers from all over the world this was an amazing experience for our students! The students had a fantastic day, doing a variety of activities including, making their own boat to sail and having virtual experiences on sailing craft."
"It was a great day we were so lucky to get this opportunity." Yiannis Razzell
As the day proceeded the students were observed and two students, Callum Allan and Naomi Cairns, were selected to meet the Duke and Duchess of Cambridge. Former student, Bobbi Clarke, who is training to be a PE Teacher at Chichester University, was also selected. Callum said "We are really grateful for all the opportunities that come our way at Park." Chloe Robertson added "The Americas Cup is just one of them!"