news
End of an Era for Yr 11's but the Beginning of a New One...
There was a tangible buzz of antipication and excitement as Year 11 students came into school for the final time, equipped with marker pens to write farewells on shirts. They took their seats in the Lecture Theatre in readiness for the Leavers Assembly to hear from Mr Anders, Headteacher, and Mr Cavanagh, Head of Year 11.
"This has been a fantastic group of students. They have broken records by taking the most exams ever by a Year 11 at Park. I hope that their time at Park has given them the start they need to go on and achieve their goals, and live their dreams, but Park will always be here for our leavers, and we hope they stay in touch." Mr Anders, Headteacher.
"This group have taught me a huge amount over the last two years. Despite my nagging I have always been impressed by their ability to pick themselves up and prove their resilience in the face of knockbacks. If they continue to be so determined they will go far in life." Mr Cavanagh, Head of Year 11.
The Class of 2016 Leavers Assembly ended with our traditional balloon release, with each balloon representing a student. Some students will go far and do great things, some will be happy to choose to stay closer to home, but ultimately, everyone will go far in life!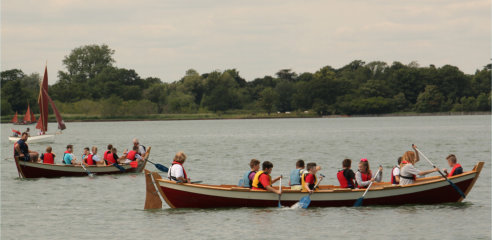 Year 6's Embark on a Week of Transition at Park
As the new students got to know Park staff, and boys and girls from other schools. A time to discover how Park works, they felt more confident about the move from junior to secondary school. They took part in some exciting activities, enjoyed a tour of the school, and got to know each other in team building activities within their mentoring groups.
They took part in a dry rowing challenge provided by the Oarsome Chance Foundation and co-ordinated by Mr Pritchard, our Facilities Manager. The fastest rowers were selected to take part in an on the water rowing experience at Langstone harbour. During the week they were also able to make their own wooden boat models.
Parents were invited in to meet staff, watch a film of the activities their children had been enjoying, and to share a barbecue whilst meeting other parents, the meat served was all from our Park farm.
In the final assembly, on Friday, each student was given a cucumber or a tomato plant and challenged to grow it and use the produce in a recipe over the summer holiday. The winning recipe will be prepared in the school kitchen next term.
It was a busy and enjoyable week. The students left on Friday worn out but smiling and ready for the new term starting on September 5th.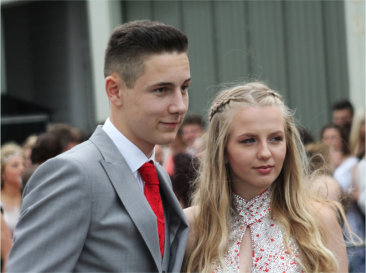 Year 11 Celebrated Their Time at Park With a Glamorous Prom
This year we hosted the event at Boathouse No. 7 in The Historic Dockyard, Portsmouth. Students arrived in an array of spectacular transport, classic cars, limousines, horse and carriage, and Batman even made an appearance in his Batmobile.
As ever the students looked stunning, wearing amazing dresses and smart suits. The night was a huge success with all involved, commending the year group on what an amazing group of young adults they were.
We wish them the best of luck with their results and future!