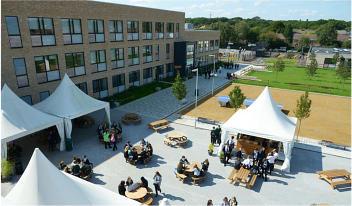 And so a new term begins...
Autumn Term 2015 has been long awaited at Park Community School. We have spent over seven years getting ready to build and then constructing our new school. We have a wonderful new theatre, lecture theatre, restaurant and activities on our playing field. Our new restaurant serves the best school meals prepared by our qualified chefs and their catering team, all at affordable prices. We have invested heavily in touch screen technology, computers, laptops, iPads and software to allow students to use a wide range of electronic devices.
As well as learning on the school site we now have an industrial unit, a school small holding and are developing a constructions skills centre in another part of Leigh Park. Some students now follow Royal Horticultural Society courses in horticulture and can also care for our animals. We have chickens, goats and guinea pigs on our school site, as well as goats, sheep and pigs on our small holding.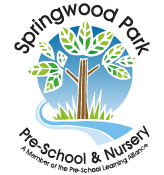 Springwood Park Pre-school and nursery
Springwood Park Pre-School and Nursery has opened in new dedicated facilities at the front of Park Community School. The pre-school and nursery, jointly established by Services for Young Children and the school, provide a safe, exciting, fun and challenging environment for nursery children aged 0-2 years and pre-school children aged 2-5 years. The environment is full of colour, new interesting toys and qualified staff who have years of experience working in childcare. The nursery building holds a sensory room for babies to explore, a sleep room, and a free flow garden, where children are able to take toys outside if they wish. Springwood Park works closely with Park Community School using the school's excellent amenities, including PE sessions in the sports hall and cooked school meals in the fantastic school restaurant during a separate break time dedicated to the pre-school children. Since opening thanks to its great location, we have had 33 enrol, still with space for more
For more information, please contact Rachael Carr on: tel: 023 92 489830 mobile: 07889 980712 email. carr1987@hotmail.com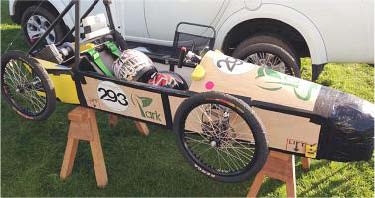 Greenpower
We became involved in the Greenpower project over fifteen years ago, a national project to get school students building and racing electric go-karts. Our first car was sponsored by Havant Rotary club. When Simon Waters, our eLearning Coordinator, took over the project he found that the rules had changed. The bottom of the car had to be much closer to the ground, lowering the centre of gravity and reducing the risk of rolling. After one season trying to comply with the existing 12 year old car, Park School decided on a new Greenpower official kitcar to make sure we were within the rules.
We only had a few weeks to build the car, test it and go to the first race at Dunsfold, the Top Gear race track. Due to some technical problems (a crash!) we didn't make it! Instead we went to the final meeting of the season at Castle Combe. After a 5.00am start we arrived at Castle Combe and set up base camp ready for scrutineering and the car's first ever 'MOT'. The chief scrutineer passed us with flying colours saying ours was one of the best kit cars he has seen! The students were so proud.
Would we manage the 90 minutes endurance of race one? To our joy the car kept going for another six laps and lasted 90 minutes. Amazing! We placed 29th out of 42 racers. Well above our expectations.
With a faster than average speed in the second race, we were placed 30th and covering 27 miles.
Our students were a credit to the school.
Open Evening
On 24th and 25th September Park Community School welcomed Year 6 students from a variety of local primary schools. The children had a fantastic time exploring all the new facilities and meeting the teaching staff at Park. The children were very excited and engaged during their visits and it was rounded off by their parents coming in on Thursday evening to have their own visit.
Headteacher Christopher Anders talked to the parents about the changes in education, how it will affect their child's schooling and the important decisions they will be facing in October, when deciding which school to choose for their child. Staff and current students were on hand to show them around and talk about what life is like at Park.
If you missed this opportunity, Park Community School is opening on Monday 12th October 2015 1.30pm–4.30pm, for anyone in the local community to be able to come and have a look around.
Park Community Theatre Events
A great evening was enjoyed by a capacity audience at the Lee Nelson 'Suited and Booted' show in our state of the art theatre. The event was made possible through a new partnership between The Spring Arts Centre in Havant and the school. The atmosphere was fantastic and a great start to the theatre's use for public events. With 280 seats it makes a perfect venue for all kinds of performers.
Susan Parish, Business and Community Manager commented "the highlight for me was how Lee built up an instant rapport with the audience, and being at a secondary school, he kept his act family orientated, creating an age auction between an elderly gentleman and a teenager, which had everyone roaring with laughter. Everyone left with a smile on their faces".
Our next performance, again in partnership with The Spring, is for younger audiences. It is 'The Snow Dragon', ideal for 5-12 year olds, on Saturday 14th November at 2.30pm, tickets are just £5. For more details visit The Spring website www.thespring.co.uk.
In December 'Oliver!' performed by the students of Park Community School, hits town. Rehearsals for the show have begun in earnest, with a range of students from Years 7 to 11 involved, and we are confident that this will be Park's best show yet.
Look out for ticket sales for this performance advertised on our website www.pcs.hants.sch.uk and our Facebook page. Performances on 9th, 10th and 11th December.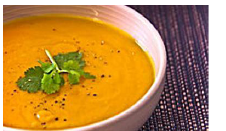 Flavours of Autumn
It's getting colder, the rain becomes a constant presence, the wind begins to howl and it's time for Mother Nature to prepare for hibernation. For my catering team at Park Community School it's that time again, when hearty food is the order of the day, warming cold hands and keeping children positive and fuelled for the day. Here's my recipe for a winter warmer:
Warming Carrot and Curry Plant Soup
Ingredients
2 tbsp vegetable oil
50g butter
2 white onions, chopped
2 cloves of garlic chopped
2 tsp ground coriander
800g carrots, peeled and chopped
1.2litre vegetable stock
1 small bunch of fresh coriander
1 tsp cumin seeds
1 red chilli
1 large sprig curry Leaves
Method
1.Warm a large heavy based pan on the stove, add the vegetable oil and butter and allow the butter to foam and slightly colour.
2.Add the chopped white onion and garlic and allow to cook gently, until soft.
3..Increase the heat adding curry leaves, carrots and chilli, allow to cook and try to colour the carrots, they need to colour but not burn (This will take about 10 minutes)
4.Add the ground coriander and cumin seeds and allow to cook for 5 minutes.
5.Add the stock and allow to simmer gently until the carrots are very soft.
6.Add the small bunch of fresh coriander and blend until smooth and its ready to serve.