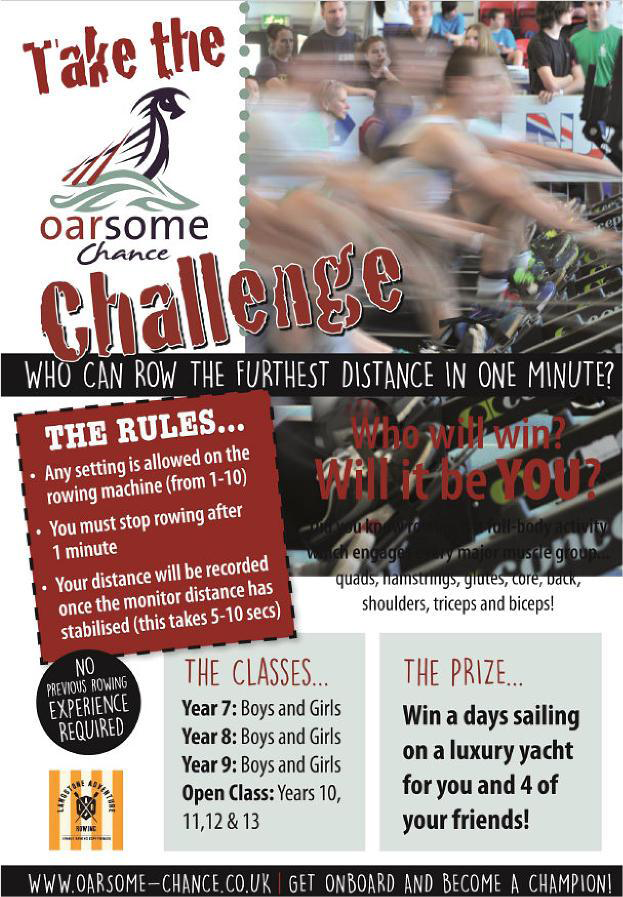 Oarsome-Chance will help to seed and nurture new community and school coastal rowing club and community projects to build and use coastal Skiffs to provide an inexpensive inclusive and accessible sporting activity adding to the existing and growing Skiff coastal rowing scene developing throughout UK.
These clubs will facilitate school and community users who wish to progress their participation in the sport of coastal rowing. Oarsome-Chance and its sponsorship partners will offer bursary financial and management support to help individual communities create and successfully manage a Rowing Club.
By investing in schools, youth and community projects we aim to provide for all ages, backgrounds and abilities the chance to create, manage and participate in a successful Skiff Rowing Club, helping to create a "pathway to opportunity" for disadvantaged 11-22 year olds and to create access for all to experience build, dry and wet rowing programmes to improve health, fitness, well-being, self-confidence, social-inclusion, vocational skills and employability prospects.
Secondary Schools Coastal Rowing programme:
Ergo Machine Rowing - Oarsome-Chance and its partners will provide for use in secondary schools and in community facilities Ergo rowing machines to develop an indoor rowing club programme. Dry indoor rowing is an accessible inclusive cardio vascular sporting activity that offers an alternative to mainstream hand/eye coordinated ball sports. A developed national and international competitive scene exists offering a performance development path for all users.
Coastal Skiff Rowing - Schools will be linked to a Hub community rowing club. Operating at an all states usable water location within an appropriate catchment area local school groups can participate in "have a go" sessions and courses. Training guidance and expert coaching help will assist and deliver the on the water experiences. Tailor-made short duration programmes to experience the sport of coastal skiff rowing out on the water.
Our fundamental core aims are long term success with employability help for those that might struggle in conventional classroom and exam achievement and we feel our vocational and project based learning is a good method for delivering this help.
Oarsome-Chance are seeking community champions,volunteers with DIY appetites, retired boat builders perhaps,will be so helpful in enabling us to increase the hours of use and to reach as wide an audience as possible.