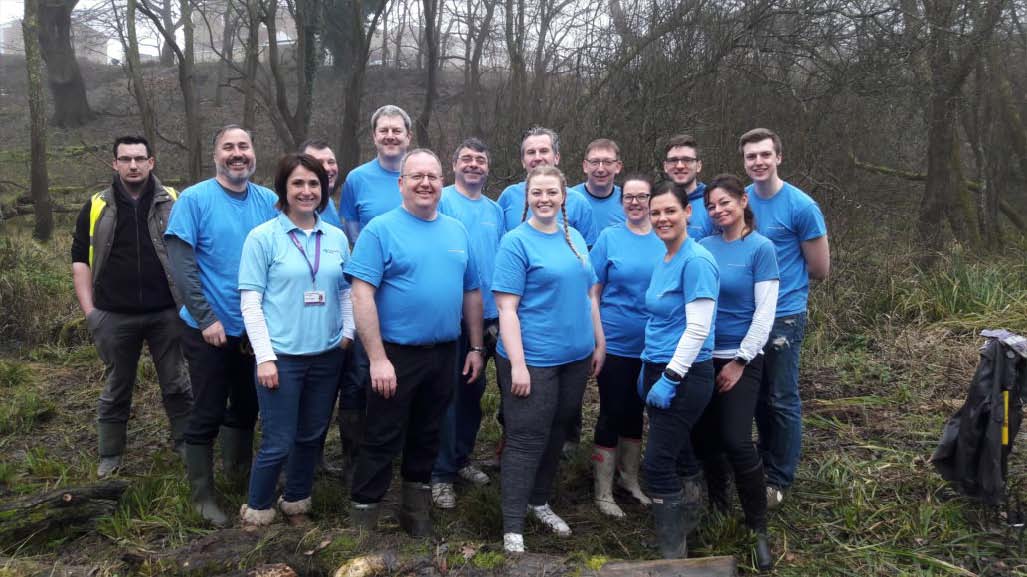 Community First facilitated a morning's volunteering at St Clare's Copse, Leigh Park in conjunction with Groundwork South.
A team of thirteen willing volunteers, including Lockheed's New Vice President, gave up their time to clear an area of the copse to create an education area for local school children to enjoy. Their jobs were varied and included clearing overgrown plants and grasses, moving logs to create seating, and building fedges which are small habitat fences made with brash.
Gavin Hughes, project officer from Groundwork South said "It's great to have Lockheed Martin with us today. They are an extremely valuable talent that can quickly and efficiently develop a site into a good working condition. They are a hard working resilient group. We are very honoured and hugely value their enthusiasm and support for this project."
Lockheed Martin UK - Integrated Systems (LMUK IS), regularly takes part in volunteering activities organised by Community First. They have volunteered at the copse before and were keen to make a return visit. Gavin went on to say "We are very grateful for all their efforts, they certainly made a huge difference to the copse which can now be used as an education area for local schools to learn about wildlife and their habitat."
Paul Livingston, new Vice President at LMUK IS, said "It was a great morning. We are thrilled to continue our work with Community First and we hope that both the wildlife and the local Community benefit from the work that our team has put in today."
For more information on how you can get involved with the Employee Volunteering Scheme, email Rachel.Taylor@cfirst.org.uk or telephone 0300 500 8085 ext.9724.