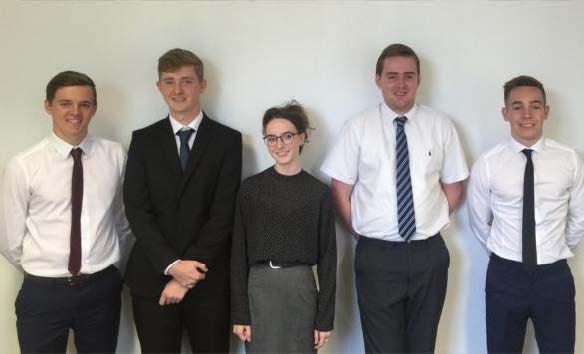 Morris Crocker Chartered Accountants are pleased to announce that they have recently increased their numbers by taking on five new apprentices.
Having taken on two apprentice accountants, Oliver Humphrey and Lilia Bulley, in 2015, Morris Crocker have now recruited three more apprentices to meet demand. Daniel Reed, Jamie Sibley, and Michael Ellert will be joining our growing Healthcare Team for two year work placements whilst studying for their Association of Accounting Technicians qualification with a view to progressing to becoming Qualified Accountants.
"Traditionally the business would look to recruit accountancy graduates. However with the rising cost of tuition fees, many school and college leavers are looking for alternative options. The business is breaking down the barriers for younger people wishing to enter the profession without taking on the burden of student debt," commented Director Pete Farrier.
Morris Crocker Chartered Accountants, based in Havant, is one of the region's largest and longest-established independent firms and offers a range of accountancy, taxation and financial services. Clients range from Owner Managed Businesses (from sole proprietors to large companies), Private Clients, Healthcare, Charities and Not-forprofit, and Professional Services firms.