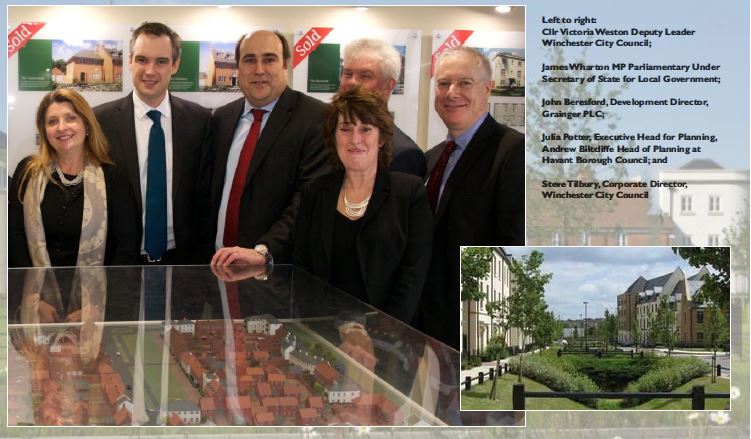 Minister James Wharton MP visited the Bloor Homes marketing suite at the Berewood development on 29th January - pictured left.
The visit included a tour of the development to view the impressive progress being made with the Waterlooville Major Development Area (MDA).
Particular reference was pointed out to the Minister, that the development benefited from a SUDS (Sustainable Urban Drainage System) that manages surface water run-off across the heavy clay soil that would otherwise not enable free drainage to anything like the extent that the development has.
The SUDS system forms part of the development infrastructure requiring substantial up-front investment to create the development sites. The third phase of development is under bids, with a preferred developer to be appointed shortly.