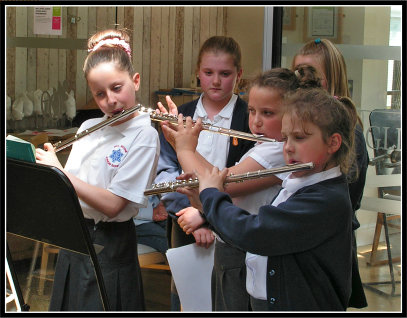 To support Dementia Awareness Week a group of musicians and singers from Mill Rythe Junior School were invited to entertain the residents of Oak View Care home, on Hayling Island.
The children took their guitars, flutes and violins and showed off the music they have been working on, while the choir sang a number of lively songs. The residents enjoyed joining in with a medley of World War 1 songs, particularly 'Daisy, Daisy'.
The children and residents enjoyed meeting each other, and we hope to be able to visit again soon.