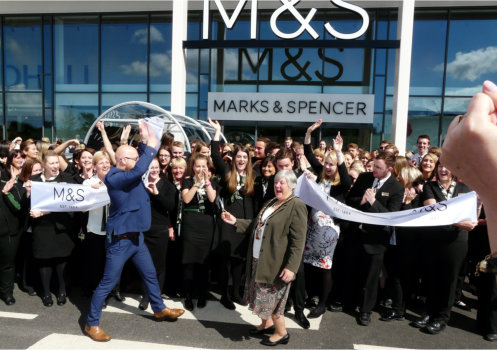 The Mayor of Havant, Cllr Mrs Faith Ponsonby assissted by store manager Lincoln Ashley cuts the tape to open the new Marks & Spencer store.
Hundreds of people turned up to be the first to sample the new store providing food and clothing in true M&S fashon.
The store employs over a hundred staff including a cafe and extensive M&S Food section. The store is located in the Solent Retail Park, Solent Road, Havant, next door to the new Next store who recently vacated their smaller store nearby, which has now re-opened as Mothercare.