Its official - Hargreaves sign up M&S and Next to occupy new stores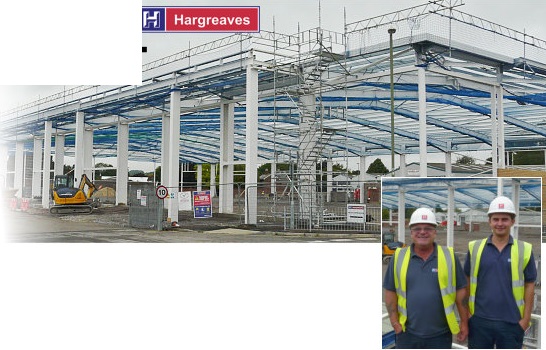 Hargreaves are pleased to announce that they have succeeded in securing two important anchor tenants, M&S and NEXT, on the second phase at Solent Retail Park, Havant, where construction is due to complete early in the New Year.
Months of negotiation have secured these two renowned operators which will result in hundreds of new jobs for the local economy. It is great news for shoppers in Havant further enhancing the retail offer at Solent Retail Park and providing a greater attraction for people visiting the town centre.
Dates have yet to be formally announced for the store openings, but it is anticipated this will be early in the New Year.
Next will vacated their existing store on phase one with the opportunity of occupying this store now attracting interest from a number of national retailers keen to be represented on this established and busy Retail destination.
Letting agents Lambert Smith Hampton acted jointly with Curson Sowerby and Partners, and John Butt - director of the retail division at LSH, commented: "The second phase is the culmination of four years of work and presents another significant step in the growth of the Solent Retail Park and the regeneration of the area adjacent to Havant Town Centre. I expect the scheme to dominate the eastern end of the M27 corridor, predicting that demand for units from other retail and trade occupiers to continue to grow."
Construction of the building frame is well under way towards completion with the roof and cladding to be erected within the next few weeks.
Internal works will then proceed with the construction of full foot-print mezzanine areas to accommodate the great selection of products both retailers will offer.
Neville Andrew,: Chairman of the developer Hargreaves, commented: " These additions to Solent Retail Park will add significantly to visitor attraction and extend what is already a very busy shopping centre investment."