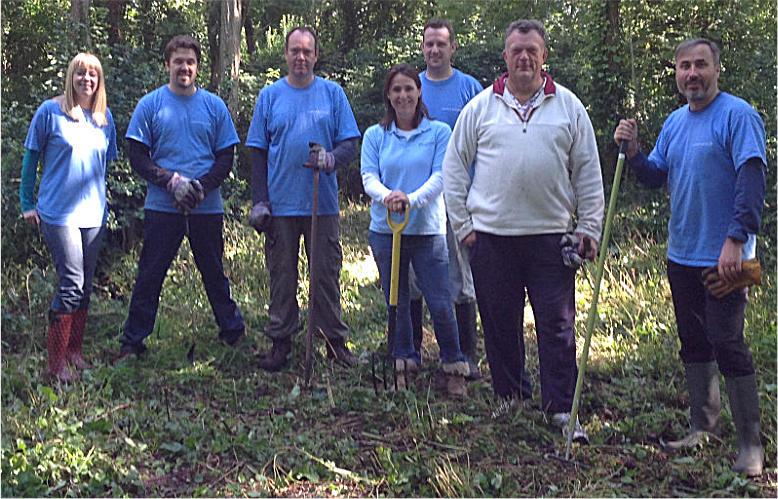 Nore Barn Woods is situated on the edge of Emsworth town providing over five acres of beautiful woodland running adjacent to the coastline. The woods form part of a coast line walk running from Emsworth to Langstone Harbour. It is looked after by the Friends of Nore Barn Woods conservation group.
A team of volunteers from Lockheed Martin UK spent a morning in September working alongside the conservation group cutting back overgrown shrubs and clearing pathways. The primary aim of the Friends of Nore Barn Woods is to conserve and make the woods more pleasant for the general public
Roy Ewing Chairperson from the Friends said; "We are a volunteer led group and regularly have working party days where we carry out conservation tasks. We really value the help of local businesses as many hands make light work. I would like to thank Lockheed Martin for their hard work and giving up a Saturday to help keep our coastline accessible for everyone to enjoy."
Lockheed Martin UK - Integrated Systems (LMUK IS), a Havant based company, is taking part in a programme of volunteering organised by Community First. Bob Kramer, LMUK IS Vice President and Group Managing Director said; "Volunteering is an important part of Lockheed Martin's values and culture here in the UK, but it is the generosity of our people who continue to give their time and effort each year to help in the local community, that really makes the difference. Our staff have been volunteering in and around the Havant area since we moved here in 2001, picking up litter on the beaches, clearing scrub land, and planting trees. We are committed to helping in the local community wherever we can, and hope to continue this active role for many years to come." For more information about how you can get involved with the Employee Volunteering Scheme, contact Janet Duggan at: janet.duggan@cfheh.org.uk or telephone 0300 100 8085 ext 9722.