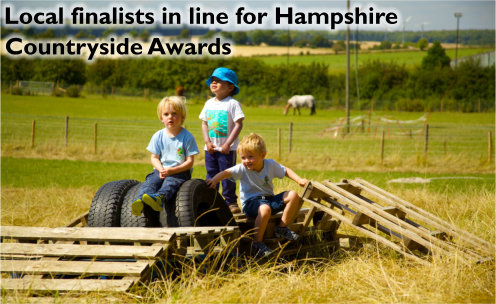 A diverse selection of projects across Hampshire have made the shortlist for the 10th annual Countryside Awards.
The awards celebrate a beautiful and living countryside that everyone can value and enjoy and are organised by charity CPRE Hampshire, the Campaign to Protect Rural England in association with The Southern Co-operative.
Amounst the Hampshire finalists 2016 by local area and award under the Sustainable Buildings category are:
Butser Education CIC, working with the South Downs Coppice and Craft Centre, have created the Chalton Saxon House at Butser Ancient Farm, Chalton, Waterlooville. The building is composed entirely of natural, renewable materials and showcases traditional rural skills.
Re-development of Park Community School, Havant – a partnership project involving Children's Services and Property Services at Hampshire County Council to create a learning and community facility in the heart of the local community of Leigh Park, Havant.
The individual Award category sponsors for Sustainable Buildings are Radian.
Awards judges are visiting all projects this summer before making their decision on the overall winners. All the finalists will be invited to the Countryside Awards Ceremony on 15th September 2016 near Winchester, where the winners will be announced by the Lord-Lieutenant of Hampshire.