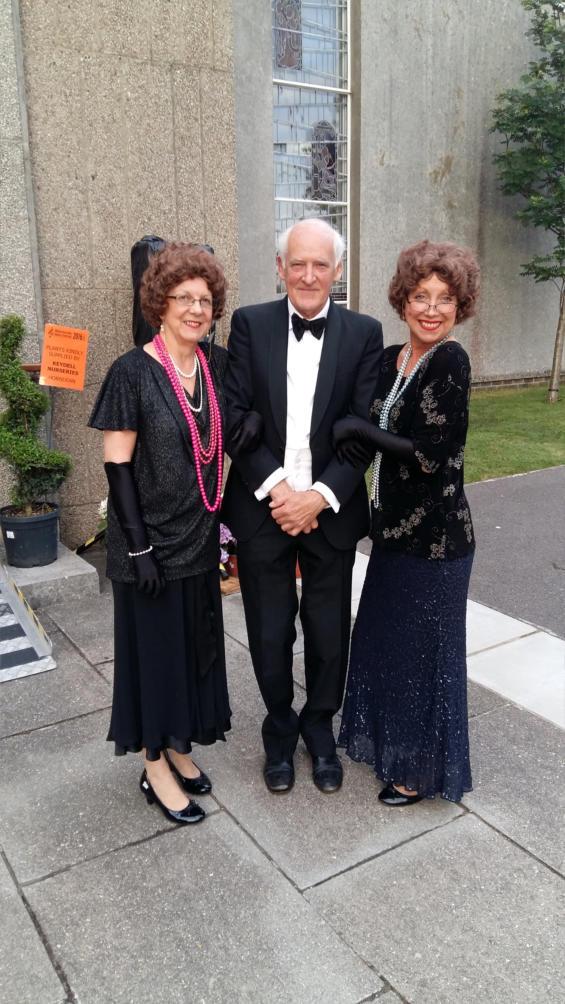 The Waterlooville Music Festival staged a remarkable 38 concerts in one week and entertaining more than 4,000 people.
Chairman of the organising committee, Mike Sheffield, said that the festival had exceeded expectations. "We have enjoyed such success with WMF over the past decade and this year was no different. We are delighted that so many people have attended the concerts and the workshops during the day even with the challenges of the good old British Summer weather and the competing interest of the football."
The festival ended, as it always does, with a traditional, flag-waving and patriotic 'Last Night of the Proms' with Meridian Wind Convert Band conducted by Don Lloyd. The band delighted the concert goers with a varied programme that included Rimsky Korsakov and John Williams' Star Wars before ending with the traditional sequence that includes Edward Elgar's "Pomp and Circumstance March No 1" (to part of which "Land of Hope and Glory" is sung) and Henry Wood's "Fantasia on British Sea Songs", and ending with Thomas Arne's "Rule Britannia".
The evening also included a comedy interlude from "Hinge and Bracket" (played by Anne Morgan and Lindsay Gibson pictured left with Rod Starr – the Musical Director).